Gary Langston on the China Study Part 2
Dr. Gary Langston continues to discuss The China Study.
Podcast: Play in new window | Download
Gary Langston on the China Study Part 1
Dr. Gary Langston joins Dr. Gerry Fuller to discuss The China Study. The 20-year China Study conclusively demonstrates the link between nutrition and heart disease, diabetes, and cancer. Referred to as the "Grand Prix of epidemiology" by The New York Times, this study examines more than 350 variables of health and nutrition with surveys from 6,500 adults in 65 counties, representing 2,500 counties across rural China and Taiwan. While revealing that proper nutrition can have a dramatic effect on reducing and reversing these ailments as well as obesity, this text calls into question the practices of many of the current dietary programs, such as the Atkins diet, that enjoy widespread popularity in the West.
Podcast: Play in new window | Download
Support Family Friendly 91.9!
Would you consider a gift of support for WGTS 91.9 by clicking here?  You'll help WGTS 91.9 reach over 500,000 people every week.  All gifts are needed and welcome.  The important part is to follow through – don't wait until it's too late.
You never know how God will use your gift to bless someone  in a time of need.  It may be a relationship crisis, a health challenge or financial difficulty, but whatever it is, God will use WGTS 91.9 to bless them.  You might not know exactly how, but you can be sure that God will bless your gift and it will allow amazing things to happen.
Thank you
Today on The Morning Show: Friday, October 23, 2009
H1N1 Vaccine Clinics
H1n1 vaccine clinic available today in Alexandria…it'll be at their health building on 4480 King Street – nasal spray only…it'll start at 8:30.
Arlington county clinic today too from 8:30 til 1pm or until supplies last at 3033 Wilson Blvd.
Fairfax County tomorrow from 9 to 5 at the Fairfax County Government Center, 10-thousand shots will be available.
DC tomorrow from 8 to 4 at Hardy Middle, ,Wilson Senior High, Coolidge Senior High, and McKinley Tech.
Black Friday Bargains
The "Day After Thanksgiving" sales ads are starting to leak!  There's actually a website that is starting to list all the deals.  It's www.blackfriday.info. So, if you want to start planning your bargain hunting now check it out!
Taking Care of Your Skin
Your skin is your largest organ…how do you care for it?  A recent Dr. Oz show surprised us with his tip.  He says you should take a bath in Olive Oil!  Well, not the whole bath, just add 1/4 cup to the water.  It's the ultimate moisturizer!
Today on The Morning Show
Our Elegant Universe
Scientists say they've found dozens of new planets orbiting stars outside our solar system.  The European astronomers revealed they've located 32 new planets and believe there could be more.  The bodies range in size from five times the size of Earth to five times the size of Jupiter.   This news got us thinking today how elegant our Universe and how amazing God's creation is.  We played this clip from Louie Giglio this morning.  He's coming soon to the area with Chris Tomlin.  Get more information here!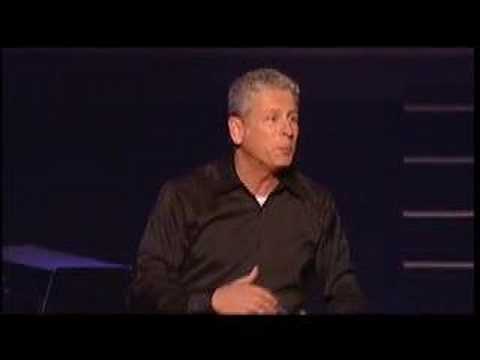 LOL for your Health
Dr. Oz says the #1 thing you can do for your health is to laugh!  He says Laughing not only eases stress, promotes social bonding, and lowers blood pressure, it may also boost your immune system. So bring some humor into your life!
Virginia Vaccine Shortage
As people line up for H1N1 flu shots in DC and Maryland, Virginians are wondering why their communities are seeing so little of the vaccine.  Fairfax County's health director says the county ordered the H1N1 vaccine some time ago, but supplies are coming from four different companies, complicating the process.
Dr. Gloria Addo-Ayensu says the county is scaling back planned clinics this weekend.  Instead of ten, there will be only one at the government center — and only for pregnant women and children six-months to 36-months-old.  Fairfax County leaders will schedule more clinics as more vaccine becomes available.  Prince William County has also suspended H1N1 clinics due to supply problems.
Fairfax County Website
Saturday, Oct. 24
9 a.m. to 5 p.m.
Fairfax County Government Center, 12000 Government Center Parkway, Fairfax, VA  22035
Music Submission
We are committed to bringing only the highest quality of music to our listeners. Independent and national artists are judged by the same guidelines. With that in mind:
All music submitted becomes the property of WGTS 91.9 and will not be returned, whether or not it is added to the station's playlist.
We cannot and will not accept payment for airplay of any kind. This practice is considered payola and is illegal.
WGTS 91.9 only plays music delivered in a high-quality digital format such as CD's, or in HD format from online services like PlayMPE. We cannot accept mp3′s or YouTube videos as submissions.
We do not review entire albums, only singled songs. This means, choose the one song you feel will fit our format (Adult Contemporary) the best for us to consider.
Music must ONLY be sent by the artist or those representing the artist. We cannot accept music from well-meaning fans.
We listen to unsolicited material about once a month, schedule permitting.
Music is judged on how well it fits the Adult Contemporary format and the quality of the performance. (Format is one of the two areas where most songs submitted to WGTS 91.9 don't make the cut. If we feel your music does not fit our format, we cannot play it, regardless of how well done it is.)
Music is judged on its lyrical content and how well that fits the philosophy of WGTS 91.9 and its mission to uplift God and be a positive influence on our community.
All music is also judged by small groups that are made up of WGTS 91.9 listeners.
Music is also judged on its technical and production quality. (This is the other area that most submitted music fails in. It has been our experience that most independently produced projects suffer from the lack of an experienced, professional producer. This is what most frequently makes the difference between a nice project to share with friends and family, and a project that radio stations want to play.)
Because of the high volume of music that comes in for review, we will NOT be able to contact you if we are not able to play your song, NOR can we provide you with a critique or feedback. We will contact you if your song will be added into rotation.
If a song makes the format/technical/production cut, it then goes up against all the other songs currently being considered for airplay on WGTS 91.9. The station generally adds 1 new song each week, and usually has several dozen songs under consideration each week. If a song is not added with 6-8 weeks, it probably won't be. Songs are not added to the WGTS 91.9 playlist unless we intend to play them for a long time–that they are legitimate "hits." Songs are never added to promote an upcoming concert or event.
FAQ's About Music Policy
Thank you for your interest in WGTS 91.9. The input and ministry of Christian Artists have blessed us. We have done our part to bolster local Christian Ministries of all kinds, particularly those that are making a significant impact in the community. We support them by announcing upcoming concerts on the air and on our website through out Public Service Announcement program. (see FAQ's about PSA's for more info).
What are the criteria for independent artists being played on WGTS 91.9?
1.) Quality. We have a responsibility to our listeners to play the best written, best produced, most ministry laden songs and artists, regardless of whether they are local or national, independent or major label.
2.) Authenticity. Artists who are having an impact on our community though local shows, participation with churches and other Christian organizations are some of those we look for because we want to encourage true community involvement so that Christ can be glorified in the local body.
3.) Perseverance. While we try not to discriminate against new artists, we respect artists who have paid their dues, logged their miles and have been out there serving the Lord regardless of whether or not they have received play or record label attention
4.) Christian Walk. While we are not the "Spiritual Police," we are concerned about artists' individual walks with the Lord. In this way, we are concerned by the messages in the songs and the overall live and recorded presentation.
5.) Fit. Does it fit WGTS 91.9? Is the music style and lyrical content consistent with WGTS 91.9's sound as determined by the staff of WGTS 91.9, based on input from listeners?
A couple of things we would like you to know about WGTS 91.9:
1.) We listen to everything and love to play every sincere artist and feel badly when we cannot.
2.) We are a small staff that is doing some pretty amazing things by God's grace. We are not able to return all calls or all mail, but we do the best we can.
3.) Each week we have to choose from many new songs (75-100) with only 1-2 open slots. Local artists are vying for the same airtime that national artists are, and there are more artists (national and local) than we can fit in. Those slots of airtime are at a premium.
4.) Our responsibility is to our listeners. We attempt to always keep their listening habits in mind when making choices. We music test through focus groups, questionnaires, listeners' choice, the hotline, and request feedback. We feel this gives us a pretty accurate view of what WGTS 91.9 listeners want.
If WGTS 91.9 decides not to play your music, please keep these few things in mind.
WGTS 91.9 is not the be all and end all. If you feel God is directing you to be involved in music ministry, do not let WGTS 91.9's approval or disapproval dissuade you from your task
If WGTS 91.9 has decided not to play your music now, keep at it and keep us informed. Keep sending us stuff as you and we progress and mature. Possibly we will play your music in the future.
A few favors we have to ask of you:
Please do not call the request show and request your own music. Please do not ask your friends and family to call. It will be much more gratifying to have true fans of your music call unsolicited. That's when we know that something is happening, when we start getting calls from listeners who have seen you in concert or have been ministered to by your music
Please be patient with us. We receive tons of music from everywhere. We can't play all of it. We pray and ask God to give us the wisdom to help us be selective.
If you are not already, get involved in the local Christian Music Scene. Attend concerts by other local Christian artists. Get to know other local artists and pray for and encourage them. This network is invaluable and this growing body of God's people will bless you.
If you are interested in investing in the lives of WGTS 91.9 listeners, two tangible ways are to pray and support WGTS 91.9 financially. This is how WGTS 91.9 stays on the air.
If you think WGTS 91.9 is wrong or in error to not play your music, pray.
Please do not approach us in church or at public places to give us your music. Also do not give your music to our family members to give to us. These methods are not more likely to get the music in our hands, in fact it would be more likely to get lost in the shuffle. Mail your selected single to WGTS 91.9, Program Director, 7600 Flower Ave, Takoma Park, MD 20912.
Please do not develop a "what can WGTS 91.9 do for me?" mentality. We are not here for you, "the Christian artist." WGTS 91.9's goal is to glorify God, encourage the body and reach pre-believers. That's why our concern is how, together, we can minister to the Body of Christ via WGTS 91.9
One last thing:
The hardest thing for us to do is turn down a song to add to our playlist. We understand a lot effort, prayer, and financial resources have gone into each submission. However, we do have to make tough choices, and sometimes the recording or the writing or the performance just does not reach WGTS 91.9's audience. Music is very personal. When you are an artist or a performer it is like your baby. Please understand that if we do not play your song, it does not mean that you are not good enough, or that the Lord can't use you. It just may be that your song is not the right fit for WGTS 91.9 at this time.
Thank you for taking the time to read this and may God Bless you as you serve Him.
Submission Address
W
GTS 91.9 Attn: Music Director 7600 Flower Ave Takoma Park, MD 20912
Listen Live
Want to listen to WGTS 91.9 at work or on the go?
You can now stream WGTS 91.9 live from any computer and on mobile phones. We even have iPhone and Android apps! Check out all the options here.