Michelle Singletary – The Power to Prosper
Chaplain Terry Johnsson talks with Michelle Singletary author of "The Power to Propser." You listen to and download the interview at the bottom of the page.
"In The Power to Prosper, award-winning writer Michelle Singletary has a field-tested financial challenge for you. For twenty-one days, you will put away your credit cards and buy only what you need for survival. With Michelle's guidance during this three-week financial fast, you'll discover how to:
Break your spending habit
Handle money with your significant other or your spouse
Break your bondage to debt with the Debt Dash Plan
Make smart investments
Be prepared for any contingency with a Life Happens Fund
Stop worrying about money and find the priceless power of financial peace
As you discover practical ways to achieve financial freedom, you'll experience something even more amazing…your faith and generosity will increase, too.
Michelle Singletary's award-winning personal finance column for The Washington Post, 'The Color of Money,' appears in more than one hundred newspapers across the country. The author of two other books, Singletary has appeared on numerous national television and radio programs, including Oprah, The Today Show, The Early Show, The View, Meet the Press, CNN, MSNBC, Nightline, Tavis Smiley, NPR, The Diane Rehm Show, The Tom Joyner Morning Show, and Yolanda Adams Morning Show. Her television program, Singletary Says, can still be seen on TV One. To learn more visit www.michellesingletary.com or www.washingtonpost.com/michelle-singletary"
Podcast: Play in new window | Download
Safe and Fun Stuff to do with the Family: Feb 25-27
MOVIE
Support Christian Film and check out The Grace Card this weekend in theaters!
Everything can change in an instant … and take a lifetime to unravel.When Mac McDonald loses his son in an accident, the ensuing 17 years of bitterness and pain erodes his love for his family and leaves him angry with God … and just about everyone else.  Mac's rage stonewalls his career in the police department and makes for a combustible situation when he's partnered with Sam Wright, a rising star on the force who happens to be a part-time pastor and a loving family man. Mac's home life is as frightening as anything he encounters on the streets of Memphis. Money is tight and emotions run high as he constantly argues with his wife and his surviving son Blake, who is hanging with the wrong crowd and in danger of flunking out of school.Sam Wright also never expected to be a police officer. He has a calling—to be a minister like his Grandpa George. But leading a small, start-up church doesn't always put enough food on the table for a young family, so Sam doubles as a police officer. With his new promotion to Sergeant, Sam starts questioning if his real calling might actually be police work rather than the pastorate.Can Mac and Sam somehow join forces to help one another when it's impossible for either of them to look past their differences—especially the most obvious one?Every day, we have the opportunity to rebuild relationships and heal deep wounds by extending and receiving God's grace. Offer THE GRACE CARD … and never underestimate the power of God's love.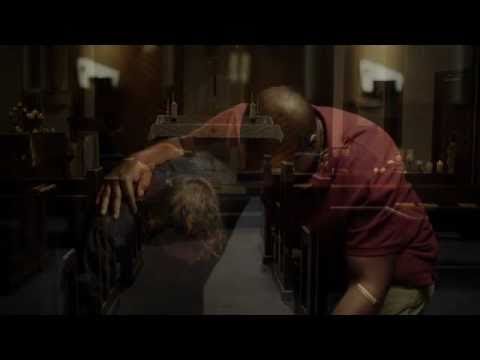 VIRGINIA
Winter Wonderslam Tour!  Toby Mac in concert at the Patriot Center with Brandon Heath.  TobyMac, Brandon Heath and House of Heroes at the Patriot Center, Fairfax, VA on Saturday, February 26th at 7 PM. Click here for tickets.
Black History Month – Mount Vernon, VA Friday, February 25 – Sunday, February 27: 9 am – 4 pm.  Learn about the lives and contributions of the slaves who built the plantation home of George Washington in observance of Black History Month. Daily highlights by Mount Vernon interpreters begin at 10 am, daily wreathlaying occurs at 12 pm, daily tour starts at 1 pm. Admission fees: $15 for adults, $7 for kids ages 6 to 11 and free for kids 5 and under.  George Washington's Mount Vernon Estate is located at 3200 Mount Vernon Memorial Highway, Mount Vernon, Virginia (map it).
WASHINGTON DC
FREE: Tom Crowl and His Sassy Friends Washington, DCSaturday, February 25: 8:30 am and 11 am See ventriloquist Tom Crowl perform with his pals Dangerous Dudley Duck, Clair Voy Ant, Raoul the Monkey and Percival the Pirate. Free admissions. Tickets are distributed at the door for no charge about 30 minutes before the show starts. The National Theatre is located at 1321 Pennsylvania Ave, NW, Washington, DC
FREE: Orchid Exhibit Family Day – Washington, DC Saturday, February 26: 11 am – 3 pm.  Explore the world of orchids at National Museum of Natural History in Washington, DC. Take a picture with a human-sized orchid, check out stamp art and calligraphy and learn how to pot an orchid to take home. Free admissions.National Museum of Natural History is located at 1000 Jefferson Dr SW, Washington DC.
MARYLAND
Port Discovery Children's Museum Family Fun Day – Baltimore, MD Saturday, February 26: 11 am – 3 pm Stop by Port Discovery Children's Museum on Sunday for a family fun day! Craft activities will start at 11 am and New Moon Theater will present Tales from the Good Earth at 1 pm and 2 pm. Admission fees: $12.95 for kids 2 and older, free for kids under 2.Port Discovery Children's Museum is located at 35 Market Place, Baltimore, Maryland
Weekend Review: Laura Story and Blessings
Sometimes you get a particular image of a person when you hear them in song or on the radio. Chaplain Terry likes to joke that people think he's a 70-year old white man (he's not).
I imagined that when I met Laura Story I'd meet the most quiet and reverent person possible who would end every sentence with "Praise God" and could back up every statement she made with a bible verse. I mean this is the person behind "Mighty to Save" and "Indescribable" – I'm sure most of her thoughts sound like lyrics to new praise and worship songs.
But this past Friday, I got a chance to meet and hang out with Laura and her husband Martin and a couple things were made clear immediately. They were laid back, they were fun and they were down to earth. It was clear that they have their priorities in the right place: with God and with their family. They were so easy to talk to, like friends you had known for years, even though I just met them hours before. It was weird to think that this normal couple had a major part in two of the most powerful songs in Christian music today.
Laura arrived on Friday afternoon and immediately sat down to chat with Chaplain Terry on Breakaway and talked about how she got in music. She even talked about the story behind some of her songs, including her brand new song, "Blessings," a song that came out of her husband's struggle with a brain tumor. Click here to check out that interview and download it.
Later that night, after she got a chance to practice with the WGTS Gateway Praise Band, Laura, her husband Martin, Chaplain Terry, Chaplain Pete, Music Director Ben, Production Assistant Warren and I piled into a car for a night tour guided by Chaplain Terry. (If you didn't know he used to be a tour guide at the Pentagon) We got a chance to see the Lincoln Memorial, World War II Memorial, Washington Monument, FDR Memorial and the White House. You can check out some of the pictures here on our facebook page. It was so much fun, in fact click here to check out her blog for a few of the things she learned on Chaplain Terry's tour.
The next night, when Laura got on stage, I saw the exact same person we hung out with the day before. She was real, down-to-earth and passionate about God. I didn't see someone who put on a show for the people who came to WGTS Gateway that night. She was a little goofy at times, worshipful when she led the audience in song and showed a little bit of vulnerability as she shared her thoughts and experiences that have been poured into her music. But it was never about her. It was always about God and how we all came together that night to praise him.
When the night ended (far too quickly) I not only had a great time, but I had experienced the kind of worship that allowed me to reflect on the blessings God has put in my life, even if I sometimes see them as challenges.
It showed me that simply being a normal person just like Laura Story who is willing to take life's challenges and turn them into blessings is a great way to encourage myself and those around me.
Check out Laura Story's Official Website
Laura Story – Blessings
Laura Story came to town to hang out with us and worship at WGTS Gateway February 19th at 6 PM. Chaplain Terry Johnsson got a chance to talk to her. She shared the story behind her new song "Blessings" and shared some of her other experiences including when she wrote the famous praise song "Indescribable." You can see her at WGTS Gateway on Saturday at 6 PM and listen to the interview below.
Laura Story's Official Website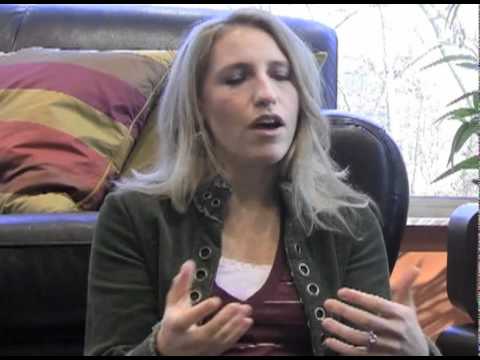 Podcast: Play in new window | Download
Words of Hope: Building Your Faith
Every person has been given a measure of faith by God, when we trust God, we receive more faith. That's why it's so important to learn to practice the gift of trusting God. Learn to keep building your faith. Remember, it can only grow when you put it to use. One way to put your faith into action is thinking positive. This week I had the opportunity to interview Laura Story, all I can say is, "Wow."  Talk about thinking positive, she really challenged me to practice my faith.  You will have opportunity to hear her sing and share some positive thinking, this Saturday night.  If you need a boost of faith come out and hear how God has worked in her life, and wants to work in yours. It's hard to be negative when you are experiencing the goodness of God!
Terry Johnsson
Chaplain
Safe and Fun Stuff to do with the Family
PRESIDENTS DAY ACTIVITIES
Madame Tussauds Opens US Presidents Gallery
February 17, 2011. Madame Tussauds Washington DC opens a new $2 million-plus US Presidents Gallery, which will feature wax figures of all 44 US Presidents. The interactive attraction brings historical figures and events to life through wax figures that visitors can touch, see and hear.
White House Visitor Center
February 21, 2011, 11:00 a.m. and 2:00 p.m. "What's in Your Backpack, Teddy?" Learn about our greatest environmental and conservationist president Theodore "Teddy" Roosevelt, during a family-oriented program. Explore the contents of his back-pack and discover the many facets of Teddy Roosevelt's life. No reservations necessary, but programs are limited to 25. Call (202) 208-1631 for additional information.
Mount Vernon
February 19-21, 2011. Celebrate George Washington's birthday with three days of special events at George Washington's Mount Vernon Estate and Gardens. Presidents' Day weekend is a great time to explore the 500-acre estate and learn more about the life of the first president of the United States. See this schedule of Presidents' Day Events at Mount Vernon.
Tuesday, February 15, 2011
Love Your Neighbor really works!
All month we've been asking you to pay for the person behind you in line at the drive through to show God's love to others.  It really does work!  Check out this email we received yesterday!
"I listened to your morning show today for the first time. Money has been very tight the past couple of years but I still try to do something special with the kids. Yesterday we went to the McDonalds drive thru and when I came to the window we were told that our lunch had been paid for by the dirver in front of us. I was floored. I had never heard of such a thing and my kids were in disbelief also. All she left was a mass schedule with your radio station on it. All night they kept talking about the lady at McDonalds and trying to figure out who she was and why she had done such a nice thing for us. On our way to school/work this morning, I heard you all suggesting that people do just this. As someone who was on the receiving end of this jesture, it was amazing and something that we will never forget. I told my kids when they got out of the car they were now responsible to pay it forward to someone today and so will I. Thanks for the great idea and reminding us how a nice deed by a perfect stranger can make you feel."
Thanks so much for participating in WGTS 91.9′s "Love Your Neighbor"!
Angry Birds Coming Soon to your Toy Box
It's moving from your iPhone to your Toy Box!  The makers of Angry Birds debuted their now product line at the New York Toy Fair this week.  They have giant plush birds and pigs, squeezable toys that made the familiar sounds from the game, backpack clips, rubber balls, and even flip-flops.
Getting the most attention is Mattel's Angry Birds: Knock On Wood is a clever translation of the app's gameplay to real life. The set comes with three birds–red, yellow, and black–plus four pigs, some fake wooden blocks, a star, a tree, and a launcher. Players choose cards that outline the particular setup they must knock down plus which birds they're allowed to use. Each card has a point value, and whoever reached 1000 points first wins. Pretty simple. Angry Birds: Knock On Wood will be out this Spring and will cost $14.99. The plushies and other toys from Commonwealth will make their way to toy stores big and small, gift shops, and even big box stores in the coming weeks.  Sounds like a lot of "pick up" for moms though.  Wonder how many of those birds will get lost under the couch…Full Story here.
Get More Sleep
Another reason you may want to try and get more sleep…A new study shows that people who get less than six hours of sleep a day are 50-percent more likely to develop premature cancer polyps in the colon, which could definitely put them at risk for developing cancer in the future.
Positive Thoughts
A truly wise person uses few words; a person with understanding is even-tempered.
By His words we can see where we're going; they throw a beam of light on our dark path.
The best way to prepare for life is to begin to live.
Happiness resides not in possessions and not in gold; the feeling of happiness dwells in the soul.
A good name will shine forever.
Fractures well cured make us more strong.
Family Safety Alert: Car Seat Recall
Almost 800,000 child seats are being recalled because their harnesses may not hold the child securely, the National Highway Traffic Safety Administration said Monday.
The recall covers a wide range of booster, convertible and infant seats, including some sold as part of a stroller travel system, made by the Dorel Juvenile Group of Columbus, Ind. The action was prompted by the safety agency, which began an investigation of the restraints last year after receiving several consumer complaints that the restraining straps on the seats had loosened.
A Safety 1st Alpha Omega convertible car seat, model No. 22469, one of the models affected by the Dorel Juvenile Group recall.
The restraints were sold under the brand names Safety 1st, Maxi-Cosi, Cosco and Eddie Bauer, Julie Vallese, a Dorel spokeswoman, said in a telephone interview. They were manufactured from May 1, 2008, to April 30, 2009. A list of the affected models can be found here.
In a filing with N.H.T.S.A., Dorel said, "There have been no reports of center front adjuster failure in real world crashes, no injuries and no deaths reported to the company."
Dorel said it had received 143 complaints of the front harness loosening and was conducting the recall even though it feels there was no safety defect. Instead, it told the agency the restraints "exhibited performance issues."
God's Love Letter to Us – Romans
Learn more about God's message to us through the book of Romans with Dr. Gerry Fuller and his guest Steve Chavez.
Steve Chavez is the managing editor of the Adventist Review. He has over 20 years experience in pastoral ministry and fifteen years of experience in writing and editing. His passion is practical Christianity, being able to reflect God's character in both words and deeds.
Podcast: Play in new window | Download
God's Valentine to You
My Child
I know everything about you…Psalm 139:1
I know when you sit down and when you rise up…Psalm 139:2
I am familiar with all of your ways…Psalm 139:3
Even the very hairs on your head are numbered…Matthew 10:29-31
For you were made in my image…Genesis 1:27
In me you live and move and have your being…Acts 17:28
For you are my offspring…Acts 17:28
I chose you when I planned creation…Ephesians 1:11-12
I knew you even before you were conceived…Jeremiah 1:4-5
I determined the exact time of your birth and where you would live…Acts 17:26
You are fearfully and wonderfully made…Psalm 139:14
I knit you together in your mother's womb…Psalm 139:13
And brought you forth on the day you were born…Psalm 71:6
You were not a mistake, for all your days are written in my book. Psalm 139:15-16
I have been misrepresented by those who don't know me…John 8:41-44
I am not distant and angry, but am the complete expression of love…1 John 4:16
And it is my desire to lavish my love on you…1 John 3:1
Simply because you are my child and I am your father…Matthew 7:11
For I am the perfect father…Matthew 5:48
Every good gift that you receive comes from my hand…James 1:17
For I am your provider and I meet all your needs…Matthew 6:31-33
My plan for your future has always been filled with hope…Jeremiah 29:11
Because I love you with an everlasting love…Jeremiah 31:3
My thoughts toward you are countless as the sand on the seashore. Ps. 139:17-18
And I rejoice over you with singing…Zephaniah 3:17
I will never stop doing good to you…Jeremiah 32:40
For you are my treasured possession…Exodus 19:5
I desire to establish you with all my heart and all my soul…Jeremiah 32:41
And I want to show you great and marvelous things…Jeremiah 33:3
If you seek me with all your heart, you will find me…Deuteronomy 4:29
Delight in me and I will give you the desires of your heart…Psalm 37:4
For it is I who gave you those desires…Philippians 2:13
I am able to do more for you than you could possibly imagine…Ephesians 3:20
For I am your greatest encourager…2 Thessalonians 2:16-17
I am also the Father who comforts you in all your troubles…2Corinthians 1:3-4
When you are brokenhearted, I am close to you…Psalm 34:18
As a shepherd carries a lamb, I have carried you close to my heart…Isaiah 40:11
One day I will wipe away every tear from your eyes…Revelation 21:3-4
And I'll take away all the pain you have suffered on this earth…Revelation 21:3-4
I am your Father, and I love you even as I love my son, Jesus…John 17:23
For in Jesus, my love for you is revealed…John 17:26
He is the exact representation of my being…Hebrews 1:3
He came to demonstrate that I am for you, not against you…Romans 8:31
And to tell you that I am not counting your sins…2 Corinthians 5:18-19
Jesus died so that you and I could be reconciled…2 Corinthians 5:18-19
His death was the ultimate expression of my love for you… 1 John 4:10
I gave up everything I loved that I might gain your love…Romans 8:31-32
If you receive the gift of my son Jesus, you receive me…1 John 2:23
And nothing will ever separate you from my love again…Romans 8:38-39
I have always been Father, and will always be Father…Ephesians 3:14-15
Come home and I'll throw the biggest party heaven has ever seen…Luke 15:7
Love, Your Abba, Almighty God