Michelle Singletary – The Power to Prosper
Chaplain Terry Johnsson talks with Michelle Singletary author of "The Power to Propser." You listen to and download the interview at the bottom of the page.
"In The Power to Prosper, award-winning writer Michelle Singletary has a field-tested financial challenge for you. For twenty-one days, you will put away your credit cards and buy only what you need for survival. With Michelle's guidance during this three-week financial fast, you'll discover how to:
Break your spending habit
Handle money with your significant other or your spouse
Break your bondage to debt with the Debt Dash Plan
Make smart investments
Be prepared for any contingency with a Life Happens Fund
Stop worrying about money and find the priceless power of financial peace
As you discover practical ways to achieve financial freedom, you'll experience something even more amazing…your faith and generosity will increase, too.
Michelle Singletary's award-winning personal finance column for The Washington Post, 'The Color of Money,' appears in more than one hundred newspapers across the country. The author of two other books, Singletary has appeared on numerous national television and radio programs, including Oprah, The Today Show, The Early Show, The View, Meet the Press, CNN, MSNBC, Nightline, Tavis Smiley, NPR, The Diane Rehm Show, The Tom Joyner Morning Show, and Yolanda Adams Morning Show. Her television program, Singletary Says, can still be seen on TV One. To learn more visit www.michellesingletary.com or www.washingtonpost.com/michelle-singletary"
Weekend Review: Laura Story and Blessings
Sometimes you get a particular image of a person when you hear them in song or on the radio. Chaplain Terry likes to joke that people think he's a 70-year old white man (he's not).
I imagined that when I met Laura Story I'd meet the most quiet and reverent person possible who would end every sentence with "Praise God" and could back up every statement she made with a bible verse. I mean this is the person behind "Mighty to Save" and "Indescribable" – I'm sure most of her thoughts sound like lyrics to new praise and worship songs.
But this past Friday, I got a chance to meet and hang out with Laura and her husband Martin and a couple things were made clear immediately. They were laid back, they were fun and they were down to earth. It was clear that they have their priorities in the right place: with God and with their family. They were so easy to talk to, like friends you had known for years, even though I just met them hours before. It was weird to think that this normal couple had a major part in two of the most powerful songs in Christian music today.
Laura arrived on Friday afternoon and immediately sat down to chat with Chaplain Terry on Breakaway and talked about how she got in music. She even talked about the story behind some of her songs, including her brand new song, "Blessings," a song that came out of her husband's struggle with a brain tumor. Click here to check out that interview and download it.
Later that night, after she got a chance to practice with the WGTS Gateway Praise Band, Laura, her husband Martin, Chaplain Terry, Chaplain Pete, Music Director Ben, Production Assistant Warren and I piled into a car for a night tour guided by Chaplain Terry. (If you didn't know he used to be a tour guide at the Pentagon) We got a chance to see the Lincoln Memorial, World War II Memorial, Washington Monument, FDR Memorial and the White House. You can check out some of the pictures here on our facebook page. It was so much fun, in fact click here to check out her blog for a few of the things she learned on Chaplain Terry's tour.
The next night, when Laura got on stage, I saw the exact same person we hung out with the day before. She was real, down-to-earth and passionate about God. I didn't see someone who put on a show for the people who came to WGTS Gateway that night. She was a little goofy at times, worshipful when she led the audience in song and showed a little bit of vulnerability as she shared her thoughts and experiences that have been poured into her music. But it was never about her. It was always about God and how we all came together that night to praise him.
When the night ended (far too quickly) I not only had a great time, but I had experienced the kind of worship that allowed me to reflect on the blessings God has put in my life, even if I sometimes see them as challenges.
It showed me that simply being a normal person just like Laura Story who is willing to take life's challenges and turn them into blessings is a great way to encourage myself and those around me.
Check out Laura Story's Official Website
Laura Story – Blessings
Laura Story came to town to hang out with us and worship at WGTS Gateway February 19th at 6 PM. Chaplain Terry Johnsson got a chance to talk to her. She shared the story behind her new song "Blessings" and shared some of her other experiences including when she wrote the famous praise song "Indescribable." You can see her at WGTS Gateway on Saturday at 6 PM and listen to the interview below.
Laura Story's Official Website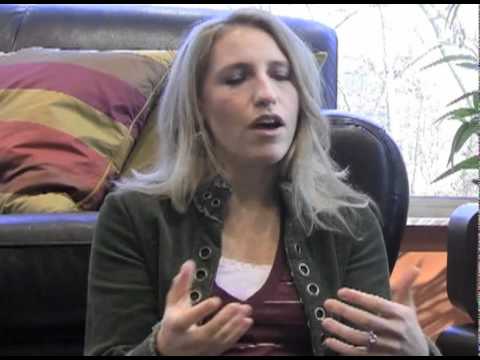 God's Love Letter to Us – Romans
Learn more about God's message to us through the book of Romans with Dr. Gerry Fuller and his guest Steve Chavez.
Steve Chavez is the managing editor of the Adventist Review. He has over 20 years experience in pastoral ministry and fifteen years of experience in writing and editing. His passion is practical Christianity, being able to reflect God's character in both words and deeds.
Chris August – 7×70
By now I'm sure you are familiar with Chris Augusts Starry Night.  It's Chris song about reintroducing God back in to his life and the power it's had.
His new song is even more personal.  7×70 is Chris's song of forgiveness that stems from his own childhood.  He comes from a broken home (the same home you see in this video) and this powerful song deals with his emotions and story.  I hope you like it as much as I do.
Chaplain Terry and Philip Yancey: What Good Is God?
Philip Yancey is a longtime journalist and best-selling author of books like "Where is God When it Hurts?", "Disappointment with God", "What's So Amazing About Grace", and "The Jesus I Never Knew". He's widely recognized as a writer who asks tough questions and delivers honest answers about God and faith. His latest book is "What Good is God?" and he chatted with Chaplain Terry about it recently.Philip Yancey expands on the content of his book. He also shares a few of his stories about his book tours.