A Simple and Healthier Lifestyle
It seems like everyday I hear about a new diet or exercise program that promises unimaginable results. Usually it seems they end up going nowhere.
However, WGTS General Manager John Konrad lostover 130 lbs in the past two years without ever starting a diet.
How did he do it? A disciplined lifestyle change. A change in eating habits and exercise. Making sure to eat vegetables, fruits and fiber on a regular basis and doing less than an hour of exercise five days a week.
Listen below to his inspiring story of weight loss and learn what you can do to make your lifestyle healthier.
Join us on the Acro-Airs 5k Walk/Run – April 10 – Click here for more info
Click here for resources to track calories and exercise and to determine your ideal weight
One of John's and a few other WGTS Staff member's favorite Calorie Tracking iPhone Apps – Lose It! (Free)
Another of John's favorite Calorie Tracking iPhone Apps – DailyBurn (Free)
The Potomac Adventist Book and Health Food Store also has lots of great books and foods that John buys (Potomac is the sponsor of Breakaway)
Check out more before and after pics of John in our Facebook Photo Albums
Soul Surfer
Soul Surfer is in theaters April 8.
SOUL SURFER is the inspiring true story of teen surfer Bethany Hamilton, who lost her arm in a shark attack and courageously overcame all odds to become a champion again, inspiring millions worldwide through the love of her family, her sheer determination, and her unwavering faith in Jesus Christ. The film features an all-star cast, including AnnaSophia Robb and Helen Hunt, with Carrie Underwood in her film debut, and Dennis Quaid.
Bethany (played by AnnaSophia Robb) was born to surf. A natural talent who took to the waves at a young age, she was leading an idyllic, sun-drenched, surfer girl's life on the Kauai Coast, competing in national competitions with her best friend Alana (Lorraine Nicholson), when everything changed in a heartbeat. On Halloween morning, Bethany was on a typical ocean outing when a 14-foot tiger shark came out of nowhere and seemed to shatter all her dreams.
In the wake of this life-changing event that took her arm and nearly her life, Bethany's feisty determination and steadfast faith spur her toward an adventurous comeback that gives her the grit to turn her loss into a gift for others.
SOUL SURFER reveals the moving aftermath of this headline-making story, as Bethany fights to recover and grapples with the future. Strengthened by the love of her parents, Tom (Dennis Quaid) and Cheri (Helen Hunt), she refuses to give in or give up, and begins a bold return to the water. Still, the questions keep hammering her: Why did this happen? Why did she have to lose everything? Will she ever feel the joy and power of riding the waves again? And if she can't be a surfer, then who is she?
The devastating 2004 tsunami in the Pacific Ocean unexpectedly gives Bethany a new perspective. Traveling to Phuket, Thailand with her youth-group leader Sara Hill (Carrie Underwood), she witnesses life beyond her own shoreline and discovers her greater purpose-she can make a difference in the lives of others. Filled with a new sense of hope and direction, she returns home with a renewed resolve to conquer her own limitations and set an encouraging example for people facing adversity.
At the National Championships, Bethany bravely faces off with her fiercest rival, Malia Birch (Sonya Balmores), and takes her astonishing one-armed surfing technique to the limit. But as the horn blows, and the suspenseful competition kicks off, Bethany is no longer thinking about the challenges of her body. Now, her surfing, her biggest dreams and her life have become about pushing her own physical limits to touch the souls of others.
Directed by Sean McNamara, the screenplay was by McNamara, Deborah Schwartz. Douglas Schwartz and Michael Berk. SOUL SURFER is based on the book by Bethany Hamilton, Sheryl Berk and Rick Bundschuh. The screen story by Sean McNamara, Deborah Schwartz, Douglas Schwartz, Michael Berk, Matt R. Allen, Caleb Wilson and Brad Gann.
Source:  Soul Surfer Official Website
Shayne Moore – Global Soccer Mom
Chaplain Terry Johnsson talks with Shayne Moore author of "Global Soccer Mom." You listen to and download the interview at the bottom of the page.
"Women are the caretakers of the world. Yet global HIV and AIDS and extreme poverty can seem overwhelming. Even if these things break our mother's hearts, how is a busy, full-time mom to get engaged and make a difference? Global Soccer Mom shows that everyday moms care deeply about these issues and long to engage the world in a meaningful way. Busy women everywhere will resonate with Shayne's story as a mother of three who learned she could make a difference on the global level. Follow Shayne's journey—sometimes humorous, sometimes poignant and learn how you can get involved too. Activist Shayne Moore knows the challenge of managing a home and the desire to make a difference for those who are suffering. As a full-time mom, she has journeyed from an insular suburban world into the arena of global advocacy, where she's worked alongside media superstars to effect change. Using the power of story, she inspires women everywhere to start right where they are and make a real difference. Moore's work has taken her far beyond her comfortable suburban home. She's travelled to international summits and was featured in a commercial with Julia Roberts, George Clooney, and Matt Damon. She's been interviewed by CNN, NBC, and The Wall Street Journal, and featured in a photo shoot in Vanity Fair's 'Africa' issue. You CAN make a difference. Real change starts right where you are.
Shayne Moore, MA is an author, speaker, mama of three, and outspoken advocate in the fight against extreme poverty and Global AIDS. Shayne is one of the original members of the ONE Campaign, The Campaign to Make Poverty History. one.org. Moore sits on the executive board of directors for Upendo Village, an HIV/AIDS clinic in Kenya. upendovillage.org and on the board of directors for Growers First, which empowers rural farmers in the developing world. GrowersFirst.org Shayne has written for ONE's blog, Christianity Today's Gifted for Leadership, and pens a column in the magazine, FullFill. Check out her personal blog at GlobalSoccerMom.com. Shayne is a member of Redbud Writers Guild. RedbudWritersGuild.com."
MercyMe's Cover Tune Grab Bag
Growing up one of my favorite movies of all time was and is Jungle Book.  I don't know why.  It's really not that great of a story or even makes the least bit of sense.  Why would the panther or wolves not eat this helpless child after all?  Only snakes and tigers are man eating creatures?!  I think what drew me to the movie was the music.  Much like this radio stations music draws me and others to Christ.  It was through my love of that film I started listening to lots of different styles of music growing up and eventually lead me to this ministry for which I am eternally grateful.  So you can imagine my delight when I came home from work one night and found our son watching the very same movie I loved growing up.  Cherry on top of the "Awesome Sunday" was this video from one of my favorite bands.  Enjoy!
Hanging Out with Jason Castro
I meet a lot of artists in this job.  Rarely are they quite what you thought they would be.  Jason Castro was no exception.  I had the privilege of meeting Jason a month or two before Christmas last year.  I don't know why, I guess its cause I've never seen an episode of American Idol but had some preconceived ideas about the people on that show, but I thought he would be a bit of a diva.  Wrong!
Jason was quiet and unassuming.  He was here with his wife and record label rep.  His wife spoke up more then he did initially.  They were in the middle of a tour to radio stations and letting people know that Jason was coming out with a new album for the Christian market.  They had traveled down from NY where they did an early morning show visit, drove down to Baltimore and then came to WGTS 91.9 studios around 5 in the afternoon.  A long day of travel and work for sure.  We decided to take a quick drive downtown to see the city and night and get to know each other a little bit better.
I learned a couple things that night with Jason.  First of all, his foray in to Christian music is no publicity stunt.  He has a strong faith and belief in his calling.  It all starts and ends there for Jason.  He is a pretty simple guy actually.  He was super excited about the new church he and his wife had just found a couple months earlier after settling in Dallas.  They told me stories about how they loved being involved in the small groups and sitting in the audience participating in the praise and worship music at their church.  Who was this guy?!  He's not what I expected.
One other thing I learned about Jason is that he LOVES crepes.  We found a restaurant in Georgetown and he was all sorts of excited for us to eat crepes.  As we walked through Georgetown he got lots of looks.  Who is that guy?  I wouldn't expect him to be hanging out eating crepes and talking college football.  Jason took it all in stride.  He never tried to make a big deal about himself and was just a cool guy to hang out with.
I saw him again a couple weeks ago when I happened to be in Dallas and swung by his church to see him.  Again he was hanging out with his wife and singing praise songs to the glory of God.  He has since bought himself a crepe maker and is hosting his small groups at their home.  I can't wait to see him again in April at the Family Fun Festival on April 10.
Here is a video from Jason about addressing music, fame and religion. I hope you get a sense of his heart and ask "Who is this guy so passionate about?"
AudioA's Will McGinniss – Becoming a Part of God's Story
Chaplain Terry got a chance to talk to Audio Adrenaline's bassist Will McGinniss. Audio Adrenaline will be here Saturday night at WGTS Gateway Fellowship 6 PM as part of the Know Hope Collective. Will tells us about being part of Grammy Award winning
Christian rock band Audio Adrenaline, the work they've done to help orphans in Haiti and just giving themselves up to God and making their story part of God's larger and grander story. Be sure to join us for WGTS Gateway! You can download the interview at the bottom of this page.
Click here for more about the Know Hope Collective
Click here for more about WGTS Gateway Fellowship
The Know Hope Collective
Join us on March 5th at 6 PM at WGTS Gateway Fellowship for an evening of Worship, Story, and Missional Awareness with Mark and Will from Audio Adrenaline and the Know Hope Collective.  Brought to you by the Know Hope Foundation. Just send us an RSVP in the form at the bottom of the page.
After a three-year departure, Audio Adrenaline lead singer Mark Stuart and bassist Will McGinniss return with some of their favorite emerging voices of worship as the Know Hope Collective, a ground-breaking initiative that combines worship music with stories of hope and inspiration.
According to Stuart and McGinniss, the Know Hope Collective will be an ever-changing group of musicians from a variety of backgrounds who come together to create worship music and share their unique experiences and testimonies.
"The Know Hope Collective is driven from an emerging style of worship and a place of vulnerability," explains Stuart. "We go on a journey together through the good, bad and ugly to the redemptive side."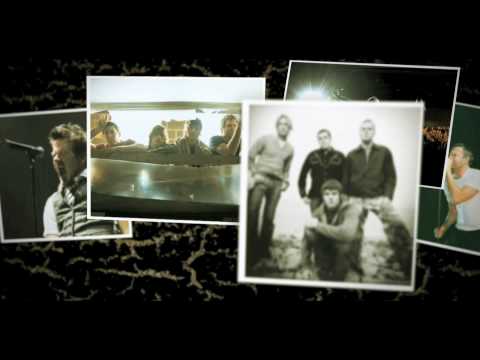 Stuart says the Know Hope Collective grew out their own cathartic experience of sharing life stories with friends and church members. "We'd meet at Will's horse farm around a campfire and talk vulnerably with each other about our successes as well as hardships. It was a time of healing and redemption as we discovered the evidence of God's hand in our lives like never before and the importance of telling one's story."
So the duo's pastor urged them to take their story-telling on the road, creating an intimate and hope-filled night of music, testimony and worship with friends. And the Know Hope Collective was born.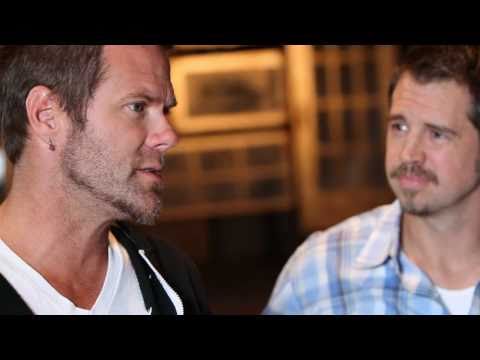 The Collective's first album, Know Hope, will be released March 1. It is an intimate pairing of songs and spoken word that plumbs the depths of McGinniss and Stuart's chart-topping heyday and post-band revelations.
"This first project was birthed out of the failure I went through being a singer who lost his voice," Stuart says. "But the next one might be on missional living, orphan care or clean water, whatever God is leading us to."
In fact, the Know Hope official website features the story of Mackenson, a starving child in Haiti abandoned by his mother. The Hands and Feet project came to his aid.
For Know Hope, Stuart speaks far more than he sings now, and shares the microphone with Julia Ross (of popular Disney group Everlife), David Leonard (former Jackson Waters vocalist and current touring member of NEEDTOBREATHE), and 2010 BMI Christian Music Award-winning Songwriter of the Year Jason Walker. The group introduces new cuts, including "Attention" and "Jealous God," and reworks some Audio A hits like "Ocean Floor," "The Good Life," and "Hands and Feet" into fresh meditative expressions of worship.
"All of the spoken portions also have background music, and one story itself is over 14 minutes long," says McGinniss. "So, it's a very unique, content-rich experience."
"Music and testimony have always been an integral part of how the Church worships," adds John Coleman, Integrity Music's vice president/general manager. "So, we are excited to partner with Will and Mark to develop Know Hope, which we believe will change lives and help people connect to God in a new and fresh way."
Know Hope Collective Official Website
NEWS SOURCE: Spinhouse PR, June 3, 2010