Lynn C. Leonard
This weekend on Breakaway Chaplain Terry talks with Lynn C. Leonard. Lynn is a retired psychotherapist from South Carolina currently living in Arizona. In her private practice, she helped individuals and couples deal with painful transitions in their lives. She helped many people through unemployment, divorce, death, and health and financial challenges.
Listen as Lynn shares stories from her life, and how her personal and professional experiences helped form her unique relationship with God. She recently brought together these stories in a book titled "Not by Chance", in which she tells of God's "coincidental guidance of her life." Her interview with Chaplain Terry airs Friday June 24 at 7:30 pm and again on Saturday morning at 9.
Breakaway – Joey Pollom
Joey Pollom shares his story with Pastor Terry Johnsson this week on Breakaway. Joey is the pastor of the Manassas, Virginia Seventh-day Adventist church. He and his wife Sarah live in Manassas, and have 3 grown sons. You can hear him speak every Saturday at his church, or go to www.msdachruch.org to listen to all his sermons online.
Father, Lead Me
Share your Father's (or father figure's) words of advice with us! Call the morning show at (877) WGTS-919 or leave a comment at the bottom of the page.
Every year when Father's Day comes in, it just becomes another day to me. I never really felt like it was a particularly special holiday.
You could never avoid Mother's Day even if you really wanted to. Every store you'd go to would be filled with pink decorations, gifts, cards and flowers. But Father's Day seems to get lost in the summer shuffle of Memorial Day, Graduations and 4th of July.
Have we given up on Father's Day?
Maybe I'm just a little bit jaded, since I was raised by a single mom and have only met my father twice. And to be honest he hasn't been the best example to follow in life.
I looked around at my coworkers and friends and so many of them were raised by a single mom. Sadly, we know that the divorce rate is rising. And you don't have to go far to hear about the Arnold Schwarzeneggers and Tiger Woods who are turning away from their families.
I think that's why Sanctus Real's Lead Me has really touched me.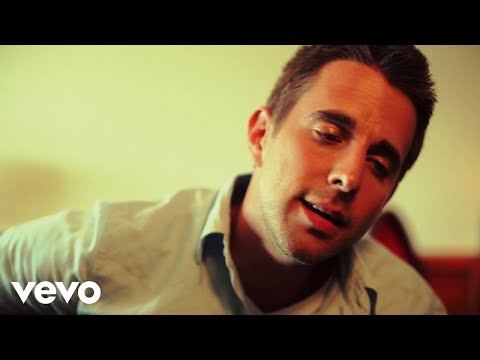 Lead singer Mark Hammitt said "the song is a personal confession and prayer and proved to be a source of hope as my wife Sarah and I walked through a difficult pregnancy. I wrote the song after my wife implored me to be a better spiritual leader in the family. I think the challenge for me in the song, and hopefully for other men as well, is every time I hear it, every time I sing it, I ask myself, "what kind of man am I?" Not yesterday, not tomorrow, but what kind of man am I today? Have I invested in my family emotionally, spiritually the way that God has called me to reach out to them and to lead them?"
This song demonstrated what differentiates the good fathers from the bad. It shows that we just need to rely on God for guidance, not just to be good fathers, but to be real men.
So share with us the advice and lessons you learned from your father or father figure, so that together we can take a stand to be real fathers.
You can call the WGTS Studio from 6 AM – 7 PM at (877) 948-7919 or leave us a comment on this page.
Taking a Stand Against Mediocrity – Alex and Bret Harris
"The next generation stands on the brink of a "rebelution."
With over 35 million hits to their website TheRebelution.com, Alex and Brett Harris are leading the charge in a growing movement of Christian young people who are rebelling against the low expectations of their culture by choosing to "do hard things" for the glory of God.
Written when they were 18 years old, Do Hard Things is the Harris twins' revolutionary message in its purest and most compelling form, giving readers a tangible glimpse of what is possible for teens who actively resist cultural lies that limit their potential.
Combating the idea of adolescence as a vacation from responsibility, the authors weave together biblical insights, history, and modern examples to redefine the teen years as the launching pad of life and map a clear trajectory for long-term fulfillment and eternal impact.
Written by teens for teens, Do Hard Things is packed with humorous personal anecdotes, practical examples, and stories of real-life rebelutionaries in action. This rallying cry from the heart of revolution already in progress challenges the next generation to lay claim to a brighter future, starting today.
Do Hard Things inspired thousands of young people to make the most of the teen years. Now Alex and Brett Harris are back and ready to tackle the questions that Do Hard Thingsinspired: How do I get started? What do I do when I get discouraged? What's the best way to inspire others?
Filled with stories and insights from Alex, Brett, and other real-life rebelutionaries, Start Here is a powerful and practical guide to doing hard things, right where you are.
Are you ready to take the next step and blast past mediocrity for the glory of God?
Good Samaritan
The WGTS Friendraiser is a time to give, share, and support your fellow listening family. We all see strangers every day: at work, on the road, at the store, the mall, at lunch, wherever you may be when you are out, you see strangers. These strangers may be WGTS listeners just like you. You are all part of the listening family, and all benefit from the results generated by the support of you and your fellow listeners. You hear the stories on air; we share the prayers and praises. The strangers you see, your fellow listeners, are going through a lot: depression, divorce, addiction, health problems, financial troubles, unemployment, relationship issues, legal trouble, the list goes on.
Today, right now, don't walk by these strangers. Be a "WGTS Good Samaritan" and lend a helping hand, reach out to those who are struggling, hurting, and broken. You can reach out and help by calling us at WGTS: 877-948-7919. Make a difference, be a "Good Samaritan", and help us in continuing the trend of changing lives here at WGTS 91.9 FM.
Monday Morning Miracle
The WGTS praise and prayer time Monday morning heard from over 250 listeners, sharing their praises, offering their prayers, and requesting prayer for their own lives. One of the callers, Susan from Westminster shared with us her praise and thanks to God for the miracles He performed in her life and for her daughter. In 2004, her daughter was shot, and it took over 50 units of blood to save her life. But the doctors said even that shouldn't have spared her. Susan was convinced that through prayer, God performed a miracle and saved her daughter. God helped them forgive the shooter, her daughter had to relearn everything through therapy, and by His grace she is alive when she shouldn't be. These are the kind of stories we hear every day at WGTS, and it's all made possible by the support and prayers of our listening family; listeners just like Susan. So call us today, we would love to hear from you. Pray with us, and for your fellow listeners.
Call 877-WGTS919 (877-948-7919) Support WGTS 91.9 and be a part of changing lives.
Power of Prayer
"Is any among you suffering? Let him pray. Is any cheerful? Let him sing praise." James 5:13
This morning, our friend Shale from Westchester called in and shared her story of the importance of prayer and church family.  Her son was recently in an accident in which he fell and hit his head. His head was swollen; he then blacked out, and later had a seizure. While he was in the hospital, their church family visited, bringing comfort and words of encouragement. The church family prayed with Shale and her son, that God would spare his life, that His will be done. Soon after, the boy was released from the hospital, and he made a full recovery. Through this time, Shale knew she wasn't alone, and it was then that she realized the power of prayer and the importance of church family.
Call WGTS today and share your praises with us. Pray with us, and for your fellow listeners. Help us in letting them know they are not alone, and that they have a family here at WGTS.
Call 877-WGTS919 (877-948-7919) Support WGTS 91.9 and be a part of changing lives.
The Gift of Joy
Brook and her husband have struggled with adoption. They went to their church and gave in the request. They got a call that a Christian ministry in Taiwan for mothers would be able to help them adopt. They are waiting to meet the mother & get a child. God made a way & he will provide the finances to give a child a great home.
Resilience of a Family
Trish praises God for her 9 year old son. Her husband was diagnosed with lung cancer when her son was 3 and he died when her son was age 6. Since then she constantly praises the Lord for giving her and her son the strength and the ability to overcome the grief.
God Rewards The Patient
Christine has prayed for 10 years for her husband to be saved and for God to touch him. No more than 3 weeks ago after 10 years of prayer he was saved and her prayers were answered. She says it has completely changed the marriage for the better. They can now talk about God in the morning and it is a great feeling.