Ben Carson – Gifted Hands
In 1987, Dr. Benjamin Carson gained worldwide recognition for his part in the first successful separation of Siamese twins joined at the back of the head. Such breakthroughs aren't unusual for Ben Carson. He's been beating the odds since he was a child. Raised in inner-city Detroit by a mother with a third grade education, Ben lacked motivation, had terrible grades. And a pathological temper threatened to put him in jail. But Sonya Carson convinced her son he could make something of his life. Trust in God, a relentless belief in his own capabilities, and sheer determination catapulted Ben from failing grades to the directorship of pediatric neurosurgery at Johns Hopkins Hospital in Baltimore, Maryland. Gifted Hands takes you into the operating room to witness surgeries that made headlines around the world—and into the private mind of a compassionate, God-fearing physician who lives to help others.
More at the Potomac Adventist Book & Health Food Store.
Check out the interview with Chaplain Terry!
Podcast: Play in new window | Download
This Urban Teacher's Journal: A Success Story For All Teachers Who Work In Inner-City Schools
You can listen to the interview with Chaplain Terry below.
This is a story about the experiences of C. Angela, a teacher who has served in urban schools. She addresses some of the successes and challenges that she has faced. She also provides practical advice to beginning teachers and inspires others to follow their dream to make a difference in the urban schools.
About the Author
C. Angela holds a Bachelors Degree in Music Performance and a Masters Degree in Elementary Education. Currently, she is completing her doctorate in Urban Education Leadership, specializing in Education Planning and Administration. She is a pianist, organist, choir director, writer, speaker and workshop presenter.
Podcast: Play in new window | Download
David Newman
Chaplain Terry talks with Pastor David Newman about how to understand the Bible and turn it into something that can help you everyday. Listen to the interview below.
Podcast: Play in new window | Download
Family Fun Festival
Join Jamie Grace and WGTS 91.9 for the Family Fun Festival!
Join WAU for Alumni Weekend and the Family Fun Festival
Washington Adventist University President Weymouth Spence stopped by to talk to Chaplain Terry about WAU's Alumni Weekend on April 14, 15. You can find out more information about Alumni Weekend here.
As part of Alumni Weekend be sure to stop by on April 15, 12-5 PM for the Family Fun Festival. There will a ton of great activities like arts & crafts and a petting zoo. There will also be performances by the Acro-Airs and Jamie Grace who can be heard here on WGTS 91.9. (Hold Me & You Lead)
Podcast: Play in new window | Download
Charles Tapp
One of Chaplain Terry's good friends Pastor Charles Tapp of the Sligo Adventist Church stopped by to talk. You can hear the interview below.
You can always hear Pastor Tapp on Saturday mornings at 8:30 on Simple Truths for Life.
This weekend you are welcome to come by Sligo Church for a special Easter weekend
Podcast: Play in new window | Download
Bethany House
Provides emergency shelter and supportive services to victims of domestic violence throughout Northern Virginia and the surrounding DC metro communities.
Click here to Visit  the Bethany House Website 
Our Mission
Bethany House was organized to help women and their children who have suffered from domestic violence regain health and dignity and become re-established in their community by providing temporary housing and support.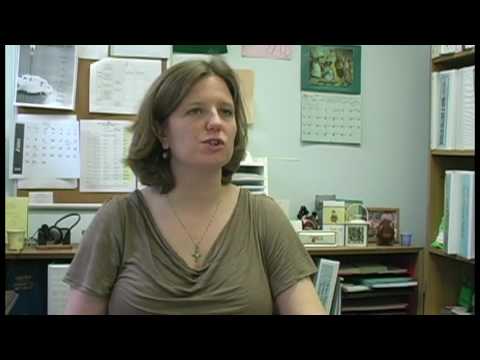 Click here to find out what you can do to help!