Carl Rodriguez – In the Shadow of the Mob
Keep your mouth shut, Carl told himself, trying to act normal around his mom and his brother. The secret knowledge that his dad's life might be in danger burned hotly in his brain, and as his dad disappeared down the front steps, Carl knew there was a serious possibility he would never see his father again.
Carl had been raised to keep secrets. If he didn't, either his dad would land in jail, or his dad's gruesome death would be plastered on the cover of the New York Daily News. That's because Carl's dad was a member of the Italian Mafia.
At first, living in the shadow of the mob didn't seem so bad. Sure, Carl's parents didn't get along, and his extended family treated them all like outcasts. But Carl and his family had practically everything that money could buy . . . until his dad made a million-dollar mistake that would change their lives forever.
Of course, no one but God knew that the change would turn out to be the best thing that ever happened to them—even though the enemy had other plans.
Change a Life through Foster Care
You can change a life forever through Foster Care. Listen to the story of our own music director Ben Milton and his wife Jenni and how they are changing the life of their son Aydan today.
You can make a difference now with Northern Virginia Family Service
Not sure if Foster Care is right for you? Check out these events.
Prospective Adoptive Parents Day
How Will I Know My Children When I Get to Heaven? A Mother's Tales of Hope
How Will I Know My Children When I Get to Heaven? A Mother's Tales of Hope offers a blunt critique on child rearing in America in the 21st century from the unique perspective of a single, immigrant mother and writer raising two daughters in Montgomery County, Maryland, a suburb of Washington, D.C.
You can listen to the interview below.
The work is inspired by the children's questions and the family's real experiences over 12 years in the United States.
Children and the environment, sexism, racism, multiculturalism, the Achievement Gap, unmarried motherhood, stranger danger, sibling rivalry, media influences, obesity, body image, death and dying, integrity, life's uncertainties, selfhood and materialism, faith, hope and other issues impacting the modern family, all come under the writer's insightful gaze.
Further, the book explores the wisdom of choices made, as well as our ability to turn even the most unfortunate situations into opportunities for renewal and growth. The classic quotes at the beginning of each chapter capture the essence of the lessons learned and add to its inspirational values.
About Grace
Grace Virtue is a Vice President at Washington Adventist University.
A keen student of history, societies and cultures, Virtue has received major international recognition including her designation as a Rotary Ambassadorial Scholar and a fellow of the Inter-American Press Association.
She is also a professional writer and has published numerous newspaper articles in the Gleaner, the largest newspaper in the Caribbean, for Women's Features Service/Inter Press Service (WFS/IPS) and the former Caribbean News Agency (CANA).
She is a frequent contributor to the Howard Magazine, an alumni publication with a circulation of more than 80, 000.
Virtue is a fine public speaker with an uncanny ability to electrify audiences with her authenticity, her simple message of hope and mesmerizing story-telling techniques.
Her areas of interest include mass media and social responsibility; poverty and marginalization, particularly as it affects women, children and minorities; faith, parenting, the achievement gap between minorities and other groups, and multiculturalism.
She lives in Silver Spring, Maryland with her two daughters and her dog.
Joni Bovill
Actress and singer Joni Bovill will be at WGTS 91.9 Gateway Fellowship on Saturday, May 5, 2012 at 6 PM. Click here to find out how to get to WGTS 91.9 Gateway Fellowship. She is no stranger to Hollywood. She pursued her dreams when the world told her she couldn't and has appeared on numerous tv shows, movies and commercials.
You can listen to her interview here.
SCAN
SCAN – Featured Cause for May
SCAN – Stop Child Abuse Now
Click here to Visit the SCAN Website
OUR VISION
Every child in Northern Virginia will grow up in a safe, stable, nurturing family, with the supports they need to contribute to stronger communities today and as adults tomorrow.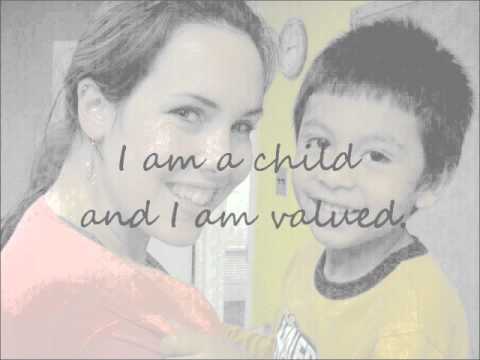 MISSION STATEMENT
Stop Child Abuse Now (SCAN) of Northern Virginia is a non-profit organization whose mission is to promote the well-being of children, improve parent-child relations and prevent child abuse and neglect by:
EDUCATING the community about the scope, nature and consequences of child abuse and neglect and the importance of positive, nurturing parenting;
PROVIDING direct parent education;
ADVOCATING for children in the community, the legislature and the courts.
Click here to find out how you can help!