Patrick Ryan Clark
Dr. Terry had a chance to spend some time with Patrick Ryan Clark, our guest Worship Leader at our WGTS Night of Hope on Nov. 30. He share his thoughts on life, struggles and the life changing power of God.
http://www.patrickryanclark.com/
SOME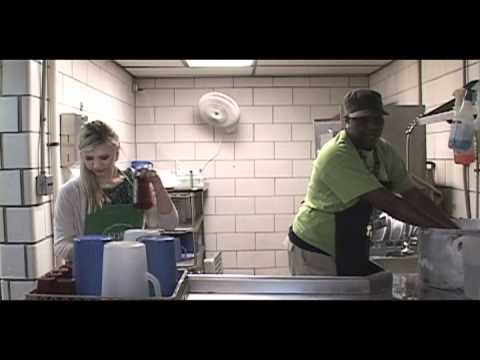 SOME (So Others Might Eat) helps the poor and homeless of our nation's capital. SOME meets the immediate daily needs of food, clothing, and health care. Their mission is to help break the cycle of homelessness by offering services, such as affordable housing, job training, addiction treatment, and counseling, to the poor, the elderly and individuals with mental illness. Each day, SOME is restoring hope and dignity one person at a time.
What Can You Do?
Volunteers play an essential role in SOME's work, helping to feed the homeless, tutor children in our affordable housing programs for families, serve vulnerable elderly and more.
SOME advocates for policies and programs that will better serve the needs of all homeless and other poor people in DC.
Your donation helps provide food for the hungry and homeless, medical care for the sick, and other services that protect and transform the lives of the homeless and poor in our community.
SAVE
With 1 in 4 women experiencing domestic abuse nationwide, domestic abuse is an epidemic that needs immediate attention.
SAVE's vision is to break the chain of abuse one family at a time.  We provide victims with emotional, financial and spiritual support.  Our focus includes education and prevention for the community and mentoring programs for youth.  We take a unique approach to fighting domestic abuse by providing targeted workshops for teens and young adults and creating positive, new memories for children through our Making Memories Mentoring Program.
What is SAVE all about?  Advocacy.  Education and Prevention.  Mentoring.
Advocacy:
Financial Support – providing victims and their children with funding for needs such as physical welfare, lawyer fees, emergency housing and medical bills.
Emotional Support – serving as mentors for victims and their children by providing services such as court accompaniment, tutoring resources, and avenues for creating positive, new memories.
Spiritual Support – providing victims and their children with Christian based mentoring and counseling services.
Education and Prevention:
HiFIVE workshops for youth and teens
Community outreach events
Mentoring
Making Memories Mentoring Program
Educational, fun events for children
What can you do?
Partner with SAVE
We are looking for employers and employees who want to make a hands on, lasting impact for women and children.  Have you always wanted to get your employer involved in giving back to the community?  Here's your chance.  We are looking for doctors, lawyers, marketing professionals, hospitality personnel, and much more to join forces with SAVE to put on educational, fun event for children in your community.
Matthew Sleeth
We live in a time where everyone is busy, in a rush and has a full calendar with many tasks to be done. It's hard to find anytime to rest, not to mention a full day of rest. Dr. Matthew Sleeth addressed this issue in his new book, 24/6 and he spoke with Dr. Terry about it.
http://matthewsleethmd.com/home/
Steve Leavitt
Depression and anxiety can be a crippling to someone suffering from it. It's really hard to deal with yet so many people are faced with this mountain. Dr. Terry spoke with Steve Leavitt who co-authored "Walking On Water When You Feel Like You're Drowning" and he openly talks about his battle with depression and how to overcome it.
http://hopeforlifeministry.myshopify.com/