Video – Amy Grant – Lessons #2
Video – Amy Grant – Lessons #1
Video – VeggieTales – Bellybutton Song
MercyMe Monday
You may still remember the way I Can Only Imagine made you feel the first time you heard it, or other songs like Word of God Speak or Move. And we want to give you a chance to experience them in person when MercyMe comes to town April 19 & 20.
HOW DOES IT WORK?
Every hour from 6a – 10p Monday, listen for your favorite MercyMe songs. When you do, call 877-948-7919. The [first] caller will pick up 4 passes for the family to see MercyMe at the show of their choice: April 19 in Frederick, MD, or April 20 in Woodbridge, VA.
Visit EventTickets.net
Or call 1-800-861-0850
Happy New Years
Merry Christmas
SOME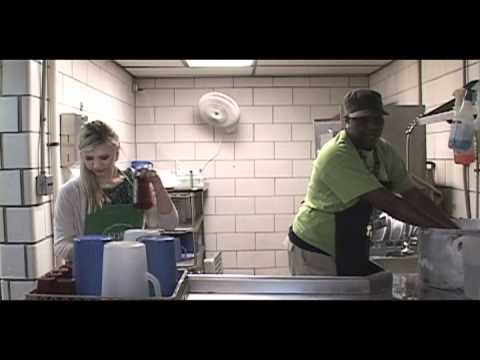 SOME (So Others Might Eat) helps the poor and homeless of our nation's capital. SOME meets the immediate daily needs of food, clothing, and health care. Their mission is to help break the cycle of homelessness by offering services, such as affordable housing, job training, addiction treatment, and counseling, to the poor, the elderly and individuals with mental illness. Each day, SOME is restoring hope and dignity one person at a time.
What Can You Do?
Volunteers play an essential role in SOME's work, helping to feed the homeless, tutor children in our affordable housing programs for families, serve vulnerable elderly and more.
SOME advocates for policies and programs that will better serve the needs of all homeless and other poor people in DC.
Your donation helps provide food for the hungry and homeless, medical care for the sick, and other services that protect and transform the lives of the homeless and poor in our community.
SAVE
With 1 in 4 women experiencing domestic abuse nationwide, domestic abuse is an epidemic that needs immediate attention.
SAVE's vision is to break the chain of abuse one family at a time.  We provide victims with emotional, financial and spiritual support.  Our focus includes education and prevention for the community and mentoring programs for youth.  We take a unique approach to fighting domestic abuse by providing targeted workshops for teens and young adults and creating positive, new memories for children through our Making Memories Mentoring Program.
What is SAVE all about?  Advocacy.  Education and Prevention.  Mentoring.
Advocacy:
Financial Support – providing victims and their children with funding for needs such as physical welfare, lawyer fees, emergency housing and medical bills.
Emotional Support – serving as mentors for victims and their children by providing services such as court accompaniment, tutoring resources, and avenues for creating positive, new memories.
Spiritual Support – providing victims and their children with Christian based mentoring and counseling services.
Education and Prevention:
HiFIVE workshops for youth and teens
Community outreach events
Mentoring
Making Memories Mentoring Program
Educational, fun events for children
What can you do?
Partner with SAVE
We are looking for employers and employees who want to make a hands on, lasting impact for women and children.  Have you always wanted to get your employer involved in giving back to the community?  Here's your chance.  We are looking for doctors, lawyers, marketing professionals, hospitality personnel, and much more to join forces with SAVE to put on educational, fun event for children in your community.
D.R.E.A.M. Life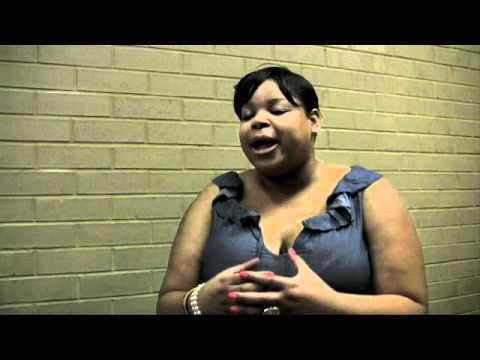 D.R.E.A.M. Life helps young, single mothers by pairing them up with another woman who can provide them with guidance and advice.
Dream Moms also learn from one another, building life-long relationships through support groups. They will be connected to resources for counseling, housing, education, employment, finances and childcare.
What Can You Do:
We are continuously recruiting mentors to pair with our Dream Moms to guide and assist them. To qualify to become a mentor, you must complete a written application, in-person interview, background investigation and two-hour training.
An ideal mentor is a woman over the age of 24 years old who has previous experience in mentoring or working with youth, compassionate, intelligent, strong-willed and reliable. Mentors must commit to one year of service to the organization.
Our Dream Teams offer opportunities to use your specific skills, talents and interest to help young, single mothers. Dream Teams include:
Programs
PR/Marketing
Grants
Donations
Events
National Center for Children & Families
Mission Statement
To create total, healthy living environments for vulnerable children, youth, and families, and the quality of life which empowers their ability to thrive and demonstrate responsibility.
Vision Statement
We envision a society in which children, youth, and families live in sustained, supportive communities, which reinforce the integrity and unity of the family. The vision will be realized through:
Connecting vulnerable children and families with communities that effectively promote the integration of physical, spiritual, economic, and emotional health.
Empowering children and families to be self-sufficient, to give back, and to learn to help others in the process.
Providing an array of services and supports, in collaboration with partners who share a similar vision and values, which engender personal growth for the individual, the family, and the community.
Advocating for services which are proactive, community-based, preventive, quality, comprehensive, consistent, and address with respect for diversity, the current needs of the community, its children, youth, and families.
What Can You Do!
We Need School Supplies!
Last year, with your help, 17 youth in NCCF programs graduated from high school. Now they're headed to colleges like Norfolk State, West Virginia University, UDC, Montgomery College, Prince George's Community College, and Coppin State. Your support helped these youth beat the odds, and now we're asking for your help again. NCCF needs 700 backpacks (grades K-12) filled with school supplies—everything from notebooks to graphing calculators. (Click here for the full list.) Please deliver your supplies to the John and Penny White Volunteer Training Center on our Bethesda campus before August 15. For more information, please contact Shanita Barnhill at 301-365-4480 ext. 304 or sbarnhill@nccf-cares.org.
Become a Volunteer
To learn about the many ways you can volunteer at NCCF click here.
Donate Online
To make a financial donation click here.
Make an In-kind Donation
Click here to learn more about the NCCF In-Kind Donation policy.