Carrie Underwood sings How Great Thou Art
There is a ton going on right now but this video is so powerful I wanted to share it with those who haven't had a chance to see it.   This is from Girls Night Out: Superstar Women of Country. Carrie Underwood has had phenomenal success across many styles of music including Christian.  What an inspiration to see a superstar of pop and country go on TV in front of millions of people and sing such a powerful hymn!  What a great moment for God!
MercyMe's Cover Tune Grab Bag
Growing up one of my favorite movies of all time was and is Jungle Book.  I don't know why.  It's really not that great of a story or even makes the least bit of sense.  Why would the panther or wolves not eat this helpless child after all?  Only snakes and tigers are man eating creatures?!  I think what drew me to the movie was the music.  Much like this radio stations music draws me and others to Christ.  It was through my love of that film I started listening to lots of different styles of music growing up and eventually lead me to this ministry for which I am eternally grateful.  So you can imagine my delight when I came home from work one night and found our son watching the very same movie I loved growing up.  Cherry on top of the "Awesome Sunday" was this video from one of my favorite bands.  Enjoy!
Hanging Out with Jason Castro
I meet a lot of artists in this job.  Rarely are they quite what you thought they would be.  Jason Castro was no exception.  I had the privilege of meeting Jason a month or two before Christmas last year.  I don't know why, I guess its cause I've never seen an episode of American Idol but had some preconceived ideas about the people on that show, but I thought he would be a bit of a diva.  Wrong!
Jason was quiet and unassuming.  He was here with his wife and record label rep.  His wife spoke up more then he did initially.  They were in the middle of a tour to radio stations and letting people know that Jason was coming out with a new album for the Christian market.  They had traveled down from NY where they did an early morning show visit, drove down to Baltimore and then came to WGTS 91.9 studios around 5 in the afternoon.  A long day of travel and work for sure.  We decided to take a quick drive downtown to see the city and night and get to know each other a little bit better.
I learned a couple things that night with Jason.  First of all, his foray in to Christian music is no publicity stunt.  He has a strong faith and belief in his calling.  It all starts and ends there for Jason.  He is a pretty simple guy actually.  He was super excited about the new church he and his wife had just found a couple months earlier after settling in Dallas.  They told me stories about how they loved being involved in the small groups and sitting in the audience participating in the praise and worship music at their church.  Who was this guy?!  He's not what I expected.
One other thing I learned about Jason is that he LOVES crepes.  We found a restaurant in Georgetown and he was all sorts of excited for us to eat crepes.  As we walked through Georgetown he got lots of looks.  Who is that guy?  I wouldn't expect him to be hanging out eating crepes and talking college football.  Jason took it all in stride.  He never tried to make a big deal about himself and was just a cool guy to hang out with.
I saw him again a couple weeks ago when I happened to be in Dallas and swung by his church to see him.  Again he was hanging out with his wife and singing praise songs to the glory of God.  He has since bought himself a crepe maker and is hosting his small groups at their home.  I can't wait to see him again in April at the Family Fun Festival on April 10.
Here is a video from Jason about addressing music, fame and religion. I hope you get a sense of his heart and ask "Who is this guy so passionate about?"
Chris August – 7×70
By now I'm sure you are familiar with Chris Augusts Starry Night.  It's Chris song about reintroducing God back in to his life and the power it's had.
His new song is even more personal.  7×70 is Chris's song of forgiveness that stems from his own childhood.  He comes from a broken home (the same home you see in this video) and this powerful song deals with his emotions and story.  I hope you like it as much as I do.
Story Behind the Song: Where I Wanna Go
So many great songs come across my desk and it can be a bit of a challenge to find the perfect song to add each week.  The first time I heard the song Where I Wanna Go by 33Miles it challenged me to really think about where I was putting my energies to.  In a world that is so effective at keeping our attention on the day to day things that are constantly pop up it can be a challenge to keep our attention on where it is that we really want to go.  This song address that with power and boldness.
The Music Corner: 2nd Place Ain't All That Bad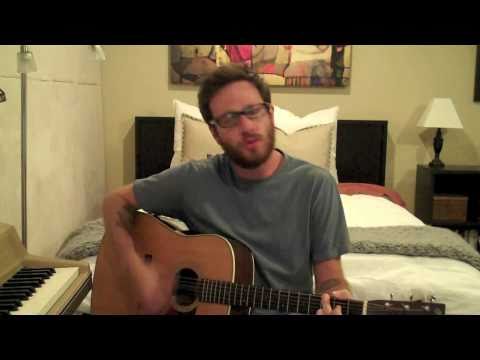 While Christian music is about coming together to praise God, it's fun to be a chart topper like MercyME or Chris Tomlin. But then there are the others. Artists like Chris August who don't always get to be number one. Chris decided to share his thoughts on being number two, in song. Click on the video above to watch it.