Breakaway: Kay Rizzo
Girls can't be preachers! Or so six-year-old Kay was told. If she couldn't be a preacher, the child decided to become a teacher. "Teachers talk almost as much as preachers," she reasoned. For Kay, God's plan included marriage and motherhood, classroom teaching, and the writing her first book. The book paved the way to the pulpit. Kay reminds, "Only God knows what's around the next bend in your life. Never sell Him short."
Chaplain Terry talks to writer, speaker and storyteller, Kay Rizzo whose practical and uplifting messages burst with joy and praise. She is in demand at retreats, conferences and convocations throughout the United States, Canada, the Caribbean, and Australia. Her love for travel and adventure is evident in her motto, "Send ticket; will travel." A graduate of CLASS (Christian Leaders and Speaker's Seminars, Inc.), she served on their West Coast teaching staff for ten years.
Since publishing her first book, Kay has authored 60 more and 1000+ articles. A biography I WILL DIE FREE remained on the publisher's bestseller list for 10 years and has recently been re-released. Rebecca's Crossing, volume eight of her family saga, the Serenity Inn Series, was released in 2011.
New and exciting discoveries await Kay, as she tests the power of e-booking on the Internet and blogging on her web site. "I never imagined blogging could be so much fun," she quips.
Kay resides with her husband and business partner, Richard, in California's San Joaquin Valley. Her greatest riches include her hubby of 40+ years; her two daughters, two sons-in law, two grandsons and a cat named Pepsi.
Hope for Parents of Troubled Teens
Sometimes it feels like there's nothing you can do. Your teenager or young adult is rebellious, distant, or depressed, and you feel helpless as you try to break through to the child you used to know so well. But there are actions you can take to begin turning the situation around.
Chaplain Terry talks to licensed counselor Connie Rae who has seen it all, both in her professional practice and in her personal life with a son who struggled through a drug addiction. She offers encouragement and practical advice on what to say and do, and mistakes to avoid. Whether the situation looks bleak already, or you're just preparing for the challenges of the years ahead, Hope for Parents of Troubled Teens will open up the world of your teenager's mind and provide the steps you need to protect and restore your relationship with your child.
God Encounters: Real: A Young Adults Worship Experience
Young Adults Connect, a Ministry of the New Hope Adventist Church, in association with WGTS 91.9fm, GODencounters and supporting ministries present Real: a Young Adults Worship Experience.
The Worship Experience begins Friday, February 10 and concludes on Saturday, February 11, 2012.
The guest speaker for the weekend is Roger Hernandez, Hispanic Ministries Director of the Oregon Conference of Seventh-day Adventists with Worship led by the WGTS 91.9 Gateway Fellowship Band. You can listen to his interview with Chaplain Terry below.
You won't want to miss this life-changing worship experience for Young Adults, University Students and Young Professionals!
Breakaway: Pete Garza
Chaplain Terry talks to our very own Chaplain Pete Garza. Hear what the power of a praying mother did to influence Chaplain Pete's life. Pete is not only a Chaplain at WGTS 91.9, but is also the worship leader of the WGTS 91.9 Gateway Praise Band and is the Promotions Director. You can listen to and download the interview below.
Getting Back Up When Life Knocks You Down
These days, it seems the church is full of faces haunted by unexpected or devastating hardships. Job loss, debilitating diseases, financial collapse, divorce, addiction, broken dreams, and more dominate the lives of our church body.
Chaplain Terry talked with author and speaker Jeremy Kingsley who knows what it's like to be knocked down. In Getting Back Up When Life Knocks You Down, he offers biblically based guidance and practical help for those facing dire situations.
He also shares faith-building stories from his own life and the lives of others that will encourage readers to transform their lives for the better so they can face the future with fresh hope and strength.
You can listen to and download the interview below.
Bruce Epperly – Phillippians
Everyday I hear bad news. Unemployment. Stocks are dropping. School shootings. All these things make this world seem dark.
Thank God we have hope though Christ. When we draw closer to him we find the hope and inspiration to not only survive a dark world, but to change it.
Dr. Bruce Epperly talks about Paul's letter from prison to the Phillippians with Chaplain Terry. You can hear the full interview below.
Be the Salt of the Earth
It's easy to make New Year's Resolutions like "I'm going to lose weight," "I'm going to get more organized" or "I'm going to manage my money a little better."
But what about making your life an example to others? How about letting your light shine for others?
Chaplain Terry talks with Dr. Jose Rojas about turning a casual New Years Resolution into a life changing new drive for your life. It's the kind of change that will change everyone around you.
You can listen to and download the interview below.
The Exceptional Life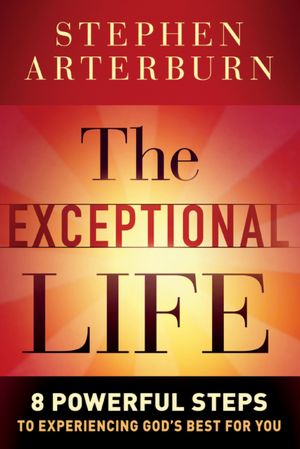 Steven Arterburn, popular author, speaker, and radio host, shows readers what they need to give up in order to have God's best for their lives. After candidly sharing his give-up moment, he examines eight things that hold Christians back–including guilt and shame, resentment, ear, anger, and isolation. He then helps readers give up their lives to God, resulting in lives full of hope, love, trust, forgiveness, connection, community, and much more.
God Can't Sleep
A new book by Palmer Chinchen that will radically change the way you think about pain, sorrow, and hope. God has a better way — and it's beautiful.
This book is for everyone who has…
lost a job
moved out of state
been sick
had a teenager rebel
cried
been hurt by love
fought an addiction
sat alone
crashed a car
lost a father
ended a marriage
managed a blended family
slipped into debt… lots of it
or watched their future wither
and dreams fade.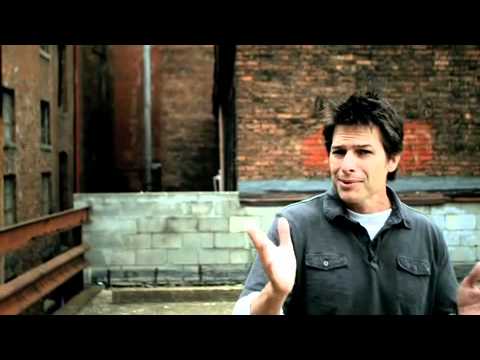 God Can't Sleep is for you because Jesus Christ suffered and died on black Friday — but that wasn't the end!
God showed up and put the sun in Sunday.
He brought daylight to a dark planet.
You can listen to Chaplain Terry's interview with Palmer Chinchen below.
Get Past Whatever's Holding You Back
How to get past whatever's holding you back—and start living a whole new story
We all have holes in our lives—those things we lament about ourselves. Those things we allow to define us in ways we don't like. Those things that keep us from living the life God wants for us.
But what if you discovered that the holes in your life are really the things that will ultimately make you . . . well, whole?
Author and communicator Lisa Whittle knows this all too well. When her world was rocked to the core in a very public way, her faith and whole reason for living were challenged like never before. In that moment, Lisa was confronted by the holes in her spiritual life. And what she learned not only changed her life, but could bring great possibilities to yours.
In Whole, Lisa calls you to take an honest look at your holes, discover how to fill them with God's presence, and get to a real and vibrant place of wholeness instead. In her trademark bold, compassionate, and relatable voice, Lisa takes you on a transformational journey of understanding who you really are . . . and what you were born to be and do.
Lisa Whittle has an extensive background in the church, from her experiences as a lifelong pastor's daughter to serving in nonprofit ministry and planting a church with her husband. Her education includes master's work in marriage and family counseling, which has provided a backdrop for her various leadership positions within both church and parachurch organizations. Lisa's core passion is to boldly inspire the church to represent Jesus well.
You can listen to the full interview on Breakaway below.