Central Union Mission
At any given moment there are as many as 12,000 men, women and children in the Washington area living without a home. Everyday there are people who are "falling through the cracks" of our society, ending up in shelters, in transitional housing or on the streets. Many of these people have often been hit with a job loss, illness, domestic violence or eviction-all things that could happen to any of us.
Most face not only homelessness, but an increasing sense of hopelessness.
Click here to bring hope to the hopeless
Our Work
Our work at Central Union Mission is to proclaim the Gospel, lead people to Christ, develop disciples and work to meet the physical, spiritual and emotional needs of the people we serve.
We display a gracious, sincere spirit of integrity and Christian love in everything we do. By displaying excellence in all aspects of this ministry, we honor God and inspire the people we serve, our community, donors, volunteers and staff.
What We Do
The lives of tens of thousands of men, women and children have been changed for the better by the Mission's time-tested programs. The faithful and generous support of our donors makes it possible for us to:
Feed the hungry: We provide free meals at least three times every day and distribute free food and groceries through our Food Depot program.
Serve the poor: The mission serves homeless men, underprivileged families, women, children and youth, seniors, veterans, Hispanic families, and others in need.
Provide a place of rest: We provide a safe night's sleep for overnight guests, and a 220-acre retreat and conference center for rest and recreation.
Give to those in need: Families and individuals rely on the Mission's food assistance program in emergencies and as a steady source of food. In partnership with individuals, corporations and churches, the Mission distributes more than $5 million-worth of in-kind food, toiletries, clothing, household items and furniture each year.
Heal the brokenhearted: The mission operates an 18-month recovery program to restore once-broken men to productive lives.
Help needy children: Children are served through a number of community outreach programs, including meals with their families, a residential summer camp, and a program that provides free toys and clothes at Christmas.
Invest in others: The Mission's free programs provide English language instruction, GED preparation, health consultations and vocational support.
Show we care: We celebrate the forgotten and friendless at programs and events throughout the year.
SOME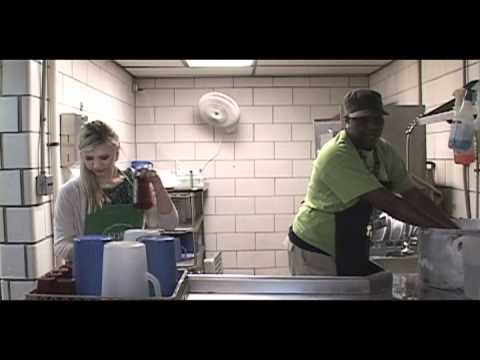 SOME (So Others Might Eat) helps the poor and homeless of our nation's capital. SOME meets the immediate daily needs of food, clothing, and health care. Their mission is to help break the cycle of homelessness by offering services, such as affordable housing, job training, addiction treatment, and counseling, to the poor, the elderly and individuals with mental illness. Each day, SOME is restoring hope and dignity one person at a time.
What Can You Do?
Volunteers play an essential role in SOME's work, helping to feed the homeless, tutor children in our affordable housing programs for families, serve vulnerable elderly and more.
SOME advocates for policies and programs that will better serve the needs of all homeless and other poor people in DC.
Your donation helps provide food for the hungry and homeless, medical care for the sick, and other services that protect and transform the lives of the homeless and poor in our community.
SAVE
With 1 in 4 women experiencing domestic abuse nationwide, domestic abuse is an epidemic that needs immediate attention.
SAVE's vision is to break the chain of abuse one family at a time.  We provide victims with emotional, financial and spiritual support.  Our focus includes education and prevention for the community and mentoring programs for youth.  We take a unique approach to fighting domestic abuse by providing targeted workshops for teens and young adults and creating positive, new memories for children through our Making Memories Mentoring Program.
What is SAVE all about?  Advocacy.  Education and Prevention.  Mentoring.
Advocacy:
Financial Support – providing victims and their children with funding for needs such as physical welfare, lawyer fees, emergency housing and medical bills.
Emotional Support – serving as mentors for victims and their children by providing services such as court accompaniment, tutoring resources, and avenues for creating positive, new memories.
Spiritual Support – providing victims and their children with Christian based mentoring and counseling services.
Education and Prevention:
HiFIVE workshops for youth and teens
Community outreach events
Mentoring
Making Memories Mentoring Program
Educational, fun events for children
What can you do?
Partner with SAVE
We are looking for employers and employees who want to make a hands on, lasting impact for women and children.  Have you always wanted to get your employer involved in giving back to the community?  Here's your chance.  We are looking for doctors, lawyers, marketing professionals, hospitality personnel, and much more to join forces with SAVE to put on educational, fun event for children in your community.
D.R.E.A.M. Life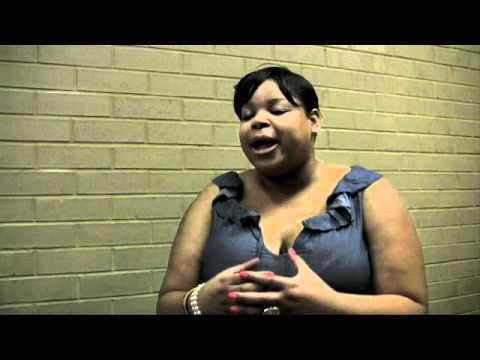 D.R.E.A.M. Life helps young, single mothers by pairing them up with another woman who can provide them with guidance and advice.
Dream Moms also learn from one another, building life-long relationships through support groups. They will be connected to resources for counseling, housing, education, employment, finances and childcare.
What Can You Do:
We are continuously recruiting mentors to pair with our Dream Moms to guide and assist them. To qualify to become a mentor, you must complete a written application, in-person interview, background investigation and two-hour training.
An ideal mentor is a woman over the age of 24 years old who has previous experience in mentoring or working with youth, compassionate, intelligent, strong-willed and reliable. Mentors must commit to one year of service to the organization.
Our Dream Teams offer opportunities to use your specific skills, talents and interest to help young, single mothers. Dream Teams include:
Programs
PR/Marketing
Grants
Donations
Events
National Center for Children & Families
Mission Statement
To create total, healthy living environments for vulnerable children, youth, and families, and the quality of life which empowers their ability to thrive and demonstrate responsibility.
Vision Statement
We envision a society in which children, youth, and families live in sustained, supportive communities, which reinforce the integrity and unity of the family. The vision will be realized through:
Connecting vulnerable children and families with communities that effectively promote the integration of physical, spiritual, economic, and emotional health.
Empowering children and families to be self-sufficient, to give back, and to learn to help others in the process.
Providing an array of services and supports, in collaboration with partners who share a similar vision and values, which engender personal growth for the individual, the family, and the community.
Advocating for services which are proactive, community-based, preventive, quality, comprehensive, consistent, and address with respect for diversity, the current needs of the community, its children, youth, and families.
What Can You Do!
We Need School Supplies!
Last year, with your help, 17 youth in NCCF programs graduated from high school. Now they're headed to colleges like Norfolk State, West Virginia University, UDC, Montgomery College, Prince George's Community College, and Coppin State. Your support helped these youth beat the odds, and now we're asking for your help again. NCCF needs 700 backpacks (grades K-12) filled with school supplies—everything from notebooks to graphing calculators. (Click here for the full list.) Please deliver your supplies to the John and Penny White Volunteer Training Center on our Bethesda campus before August 15. For more information, please contact Shanita Barnhill at 301-365-4480 ext. 304 or sbarnhill@nccf-cares.org.
Become a Volunteer
To learn about the many ways you can volunteer at NCCF click here.
Donate Online
To make a financial donation click here.
Make an In-kind Donation
Click here to learn more about the NCCF In-Kind Donation policy.
Restore a Child
Restoring children to life and health, teaching them to learn and lead with love, restoring harmony and justice in their communities and the world. Restore A Child helps to provide children in desperate need with the basic essentials necessary for them to live healthy, fulfilled lives.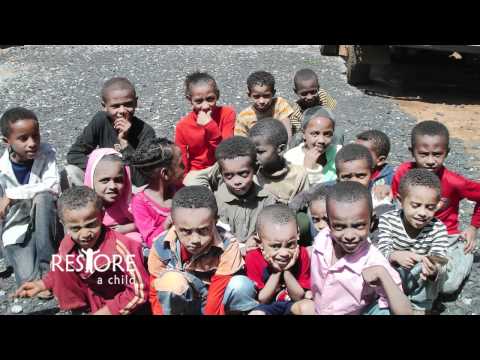 Restore a Child's Purpose
Meet children's basic needs for:
Teach children necessary and livelihood skills to survive, thrive, and lead:
Provide quality, safe care and mentoring through volunteers.
Restore a Child's Focus
Children have basic human rights.
Investing in children restores their dignity and gives them
the resources they need to realize their potential and contribute to society.
With prosperity comes social responsibility.
Operate with honesty, integrity, simplicity, using funds and
fulfilling responsibilities judiciously with transparency and accountability.
You can get involved by volunteering or donating.
SCAN
SCAN – Featured Cause for May
SCAN – Stop Child Abuse Now
Click here to Visit the SCAN Website
OUR VISION
Every child in Northern Virginia will grow up in a safe, stable, nurturing family, with the supports they need to contribute to stronger communities today and as adults tomorrow.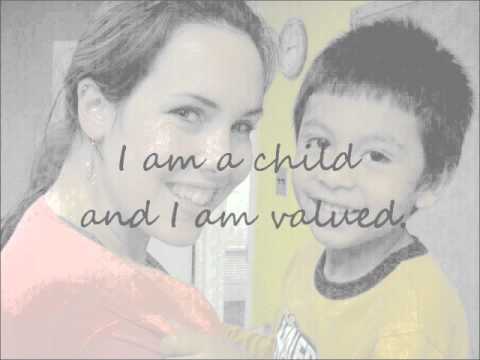 MISSION STATEMENT
Stop Child Abuse Now (SCAN) of Northern Virginia is a non-profit organization whose mission is to promote the well-being of children, improve parent-child relations and prevent child abuse and neglect by:
EDUCATING the community about the scope, nature and consequences of child abuse and neglect and the importance of positive, nurturing parenting;
PROVIDING direct parent education;
ADVOCATING for children in the community, the legislature and the courts.
Click here to find out how you can help!
Bethany House
Provides emergency shelter and supportive services to victims of domestic violence throughout Northern Virginia and the surrounding DC metro communities.
Click here to Visit  the Bethany House Website 
Our Mission
Bethany House was organized to help women and their children who have suffered from domestic violence regain health and dignity and become re-established in their community by providing temporary housing and support.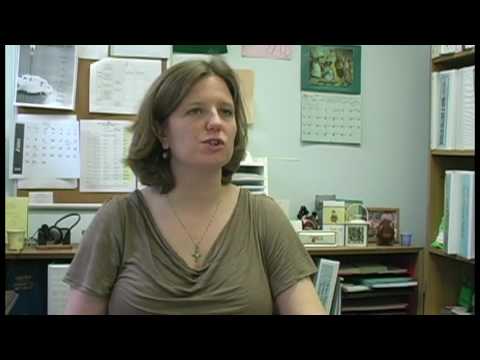 Click here to find out what you can do to help!