Mandisa
Dr. Terry had a chance to sit and chat with recording artist Mandisa! Also, our friend Joe Wheeler shared a Christmas story from the new edition of Christmas in My Heart.
www.mandisaofficial.com/home/
www.joewheelerbooks.com/CIMH/CIMHHome.shtml
Podcast: Play in new window | Download
Patrick Ryan Clark
Dr. Terry had a chance to spend some time with Patrick Ryan Clark, our guest Worship Leader at our WGTS Night of Hope on Nov. 30. He share his thoughts on life, struggles and the life changing power of God.
http://www.patrickryanclark.com/
Podcast: Play in new window | Download
SOME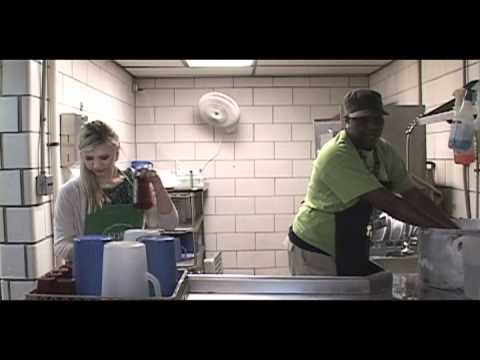 SOME (So Others Might Eat) helps the poor and homeless of our nation's capital. SOME meets the immediate daily needs of food, clothing, and health care. Their mission is to help break the cycle of homelessness by offering services, such as affordable housing, job training, addiction treatment, and counseling, to the poor, the elderly and individuals with mental illness. Each day, SOME is restoring hope and dignity one person at a time.
What Can You Do?
Volunteers play an essential role in SOME's work, helping to feed the homeless, tutor children in our affordable housing programs for families, serve vulnerable elderly and more.
SOME advocates for policies and programs that will better serve the needs of all homeless and other poor people in DC.
Your donation helps provide food for the hungry and homeless, medical care for the sick, and other services that protect and transform the lives of the homeless and poor in our community.
SAVE
With 1 in 4 women experiencing domestic abuse nationwide, domestic abuse is an epidemic that needs immediate attention.
SAVE's vision is to break the chain of abuse one family at a time.  We provide victims with emotional, financial and spiritual support.  Our focus includes education and prevention for the community and mentoring programs for youth.  We take a unique approach to fighting domestic abuse by providing targeted workshops for teens and young adults and creating positive, new memories for children through our Making Memories Mentoring Program.
What is SAVE all about?  Advocacy.  Education and Prevention.  Mentoring.
Advocacy:
Financial Support – providing victims and their children with funding for needs such as physical welfare, lawyer fees, emergency housing and medical bills.
Emotional Support – serving as mentors for victims and their children by providing services such as court accompaniment, tutoring resources, and avenues for creating positive, new memories.
Spiritual Support – providing victims and their children with Christian based mentoring and counseling services.
Education and Prevention:
HiFIVE workshops for youth and teens
Community outreach events
Mentoring
Making Memories Mentoring Program
Educational, fun events for children
What can you do?
Partner with SAVE
We are looking for employers and employees who want to make a hands on, lasting impact for women and children.  Have you always wanted to get your employer involved in giving back to the community?  Here's your chance.  We are looking for doctors, lawyers, marketing professionals, hospitality personnel, and much more to join forces with SAVE to put on educational, fun event for children in your community.
Matthew Sleeth
We live in a time where everyone is busy, in a rush and has a full calendar with many tasks to be done. It's hard to find anytime to rest, not to mention a full day of rest. Dr. Matthew Sleeth addressed this issue in his new book, 24/6 and he spoke with Dr. Terry about it.
http://matthewsleethmd.com/home/
Podcast: Play in new window | Download
Steve Leavitt
Depression and anxiety can be a crippling to someone suffering from it. It's really hard to deal with yet so many people are faced with this mountain. Dr. Terry spoke with Steve Leavitt who co-authored "Walking On Water When You Feel Like You're Drowning" and he openly talks about his battle with depression and how to overcome it.
http://hopeforlifeministry.myshopify.com/
Podcast: Play in new window | Download
Afternoons with Scott & Sam
Take Scott & Sam in the car on your way home every afternoon from 3-7pm. They can't get you into the HOV lanes, but they can offer you something positive and uplifting while you're sitting in traffic.
[Listen back to segments from Scott & Sam]
Get to know Scott & Sam better below…
Scott:
I was born in Grangeville, Idaho.  I learned to drive on a tractor. My first exercise program was "Bucking Bales" of hay onto the back of a pickup. Not bad for "Allergy Boy."
How the radio thing started, "would you like paper or plastic?" I was a teenage high school guy working at the local grocery store, and every department would have me do their in-store announcements. Their sales increased and here I am today because of Jelly Donut sales!
How I hope the Lord uses me…first, I blow it every day, I forget I am supposed to be a spiritual creature instead of the fleshly creature that reaches for the Jelly Donut. My best ministry come from the Lord when I don't recognize it. When someone compliments something I've done, and I know where it came from because often I don't remember it.
The greatest loves of my life are my beautiful wife, I am still smitten by her! Four children … I had a hand in baptizing them all! What an honor! Gabriel is my man-cub, the youngest in the family with a Black Belt in Tae Kwon Do. McKayla Jordan is not named after Michael Jordan, she's a Volleyball OH/MB and stellar! She's the Daddy's Girl. Tyler is in the Air Force Reserve, has served on tour in the Middle East (scary for parents) and is about to go to flight school to receive his pilots license. Whitney's married to a man, Ben, who her Daddy approves of! With our first grand-baby, Theo. Whitney is a Mama's Girl, but she and I have the deep CS Lewis, Chesterton, Tozier conversations. Jett is our Miniature Long-Haired Wiener-Dog…he thinks he's a rock star and should sample all the food. And Luna is our Parakeet that the neighbors gave us when I said "No Way!" I lost.
What makes me a bit different…I believe I can play guitar well until my bubble bursts when I see others use more than two strings. I have an obsession with Black Bamboo, fresh home-made bagels and Arabica bean certified organic, Free Trade coffee.
Sam: 
It's not something I'm proud of. I used to avoid church on Mother's Day because it made me feel like I was missing something important in my life. I was a single girl with a dog for many years. Don't get me wrong… I loved my life. It's just that I wanted a family. I thought I'd be a good wife and mother, but it seemed like God had said no. Eight years ago God sent Carlos – a tall handsome businessman with a big heart and a good laugh. He also had three boys… I said "I do" to all of them, and have thanked God with all my heart. The oldest two are in college now and the youngest, Desmond, is 12-years-old.
We gave him a baby sister in 2012 – Zoe. This miracle girl was born with Down Syndrome and for five months suffered from a seizure disorder that seemed incurable. It's the hardest thing I've ever done – watch an innocent baby go through pain and not be able to help her. I spoke about it at a church women's group. The 300 women there prayed for her to be healed, and she was. She really was. Now she has no seizures. She is smart, gorgeous, fierce and hilarious.
God is faithful. He heals. He has given me life in abundance. Sometimes that means piles of laundry… grass stained socks balled up… the refrigerator door left open (again)… the highchair and the dog smeared with smashed sweet potato. Mostly it means great joy, lots of work, stronger faith, and huge admiration for those parents who have done it so many years more than I have. I love radio and Christian music and am so excited to be back on WGTS 91.9 in the afternoons!
Nikki Baker
Dr. Terry spoke with author, Nikki Baker to discuss her new book "A Promise Kept".
Podcast: Play in new window | Download
Tommy Newberry
Have you ever struggled to find joy in life? Do you sometimes feel like the joy that is promised by God seems to never come your way? Dr. Terry spoke with Tommy Newberry, author of "40 Days to a Joy-Filled Life", and he says joy is closer than you may think. For more information on Tommy Newberry visit his website http://www.tommynewberry.com/  .
Podcast: Play in new window | Download
Stephanie Josiah
Stephanie Josiah joined Dr. Terry to share a powerful testimony of God's faithfulness through an extremely high-risked pregnancy. Stephanie also shares this testimony in her new book, "The Pregimony of Stephanie Josiah. Check out her website  http://alltheprettyinkbabies.blogspot.com
Podcast: Play in new window | Download