Make a Year-End Gift
Operation Christmas Child
This Is Our Moment – Thanks!
It's official! With your support during Fall Fundraiser 2014, we were able to meet and exceed our overall need of $1.1 million to help spread the message of encouragement and hope to our Nation's Capital and beyond!
Words cannot adequately express our gratitude for what you do to keep WGTS 91.9 strong and growing. Your prayers and gifts will allow us to do the maximum amount of ministry possible this year.
Thank you so much for all you do!
If you missed it, here's the final moments when we met our goal:

iBelieve Magazine – May Issue
Video – Oceans – Hillsong United
Days of Compassion
Learn how you can change a child's life–in Jesus' name
Featured Cause: Shepherd's Table
For the past 30 years, Shepherd's Table has provided clothes, meals and services to those in need in Silver Spring, MD.
Our Mission
Shepherd's Table is a non-profit organization in downtown Silver Spring, supported by volunteers, religious organizations, government, businesses, foundations and individual donors. Our mission is to provide help to people who are homeless or in need by providing basic services, including meals, social services, medical support, clothing, and other assistance in an effective and compassionate manner.
Our Vision
Since 1983, Shepherd's Table has been a necessary and effective resource welcoming and serving those in need in Silver Spring.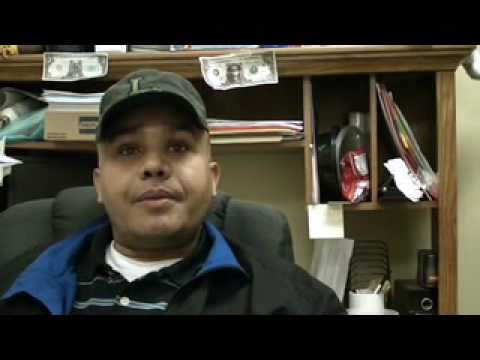 Featured Cause – Doorways
Doorways for Women & Families of Northern Virginia envisions a community where all people live free of violence and have safe and stable housing.
They see a future without homelessness, or domestic violence. And it's why they create pathways out of domestic violence and homelessness toward safe and stable lives.
Help support children go back to school this fall.
Provide school supplies, and basic needs like a safe place to be after school, dental checkups, and more. Doorways has over 80 children in their programs who need help receiving these opportunities. Learn More
URGENT NEEDS
Help families in shelter by purchasing one of the many items on their Amazon registry.
Pledge Drive – Week Of
Featured Cause: Habitat for Humanity – Montgomery County
Although we live in an area with some of the richest counties in the nation, there are still people in our midst who live in poverty.
Habitat for Humanity–Montgomery County is working toward a solution by offering low-income families an opportunity to purchase an affordable home.
If you'd like to get involved in helping to end the cycle of poverty and build a stronger community, we encourage you to check out Habitat for Humanity.