Middays with Becky
Becky helps you manage your day at home or at work from 10a – 3p with positive conversation and encouraging songs.
Becky discovers some car tips from Pam Oakes of "Car Care for the Clueless." Listen back here.
Watch Plumb LIVE in studio with Becky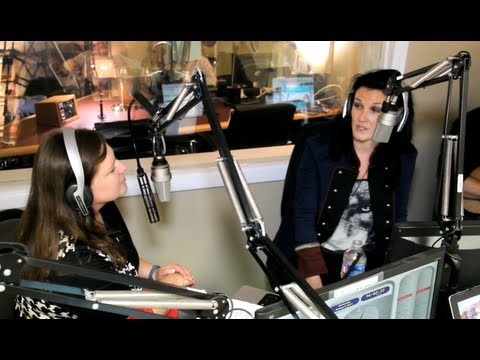 About Becky
I grew up in a small town of Pennsylvania.  I've dreamed of living in the Washington, DC area ever since coming to visit on an elementary school field trip.  God realized that dream for me, when I was able to come here to attend college, and eventually led me to the man I would marry and have a family with.
My parents both passed away while I was in college and didn't get to see how my life turned out.  But, they were Bible believing, praying parents.  And they always instilled in me that God had a plan for me.  And, that if I stayed true to Him, I'd be amazed at where He'd lead.  I am pretty amazed!  And, thrilled to be a part of an amazing ministry like WGTS (since 1995).
I sometimes miss the simplicity of my childhood – cutting wood with my dad, bird watching with my mom, picking veggies from our garden, and taking walks in the countryside.  I think that's why I'm so drawn to nature – a bright red Cardinal, a giant purple hued Raven, the vivid color of an old Oak tree in the fall, the taste of a perfectly ripe Peach, or a freshly picked Tomato – all remind me of how much our Heavenly Father loves us.   These little reminders are what keeps me going – the Promise He's given to us of a world without pain and sorrow.
I treasure having 'moments' and making memories with my loved ones – you know, the things in life that cannot be bought.  J
My hope and prayer is that you'll continually be inspired and encouraged by something you hear on WGTS 91.9.  Thank you for your support, and thank you for listening with open hearts to His love for you!