Monday, February 7, 2011 "Post Super Bowl"
Super Bowl has become almost like Thanksgiving!  You get together with friends and family, eat and watch football!  Unfortunately the day after the Super Bowl isn't a national holiday so all of us can rest up.  In fact, the NFL wants to go to 18 games in the coming years and that would push the Super Bowl to President's Day weekend.  The hangup is the player's don't want the extra two games.  But, considering the Monday after Super Bowl Sunday is one of the most common days to miss work…the players may not have a say!
Our Favorite Moments
Volkswagon Commercial:  Maybe you do this with your kids.  Amanda finds herself playing the same games with her kids that her parents did with her.  She remembers her Dad snapping his fingers and turning the light switch off.  She thought her Dad was really magic.  We really related to the Volkswagon commercial with the little boy dressed as Darth Vadar trying to turn things on with a "jedi mind trick".  Loved the Dad standing at the kitchen window pressing the remote start for his car.  Made his son really feel like a Jedi.  Totally brought us back to childhood.
Lookup316:  It's tough to watch the Super Bowl with little kids.  There are so many moments that you lunge for the remote to mute the volume or fast forward your DVR because the content is just not safe for little eyes and ears.  We have to commend the folks that came up with Lookup316.  A simple message about God's love.  Check it out here: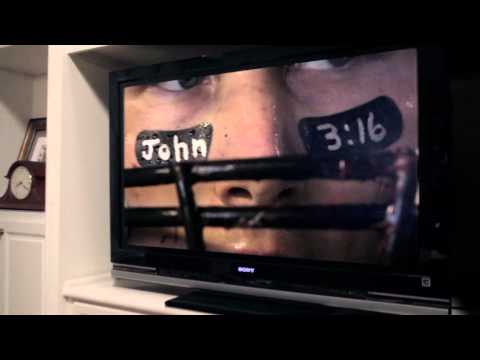 National Anthem:  Everyone seems to be talking about Christina Aguilera's performance of the National Anthem today.  She messed up the lyrics in front of the largest television audience of the year.  She says she got caught up in the moment.  We've all messed up.  Just not in National Television.  The fact that she sounded great and kept on going gives me more respect for her and the fact that she messed up makes me relate to her more!
Positive Thoughts
Don't let your past poison your present.
Work hard at what you like to do and try to overcome all obstacles
Love your friends and family with your entire being they are the most important part of your life
Be thankful for your limitations, because they give you opportunities for improvement.
Never cut what you can untie.
The most important trip you may take in life is meeting people half way.
Prayer for the Family
Father help our family develop a love for God's Word. May they find it 'more precious than gold.' Ps 19:10.  From www.inspiredtoaction.com.
Brenformation (the news)
The Super bowl may have been the most watched thing on TV yesterday evening, before the game though it might have been the President's interview on Fox News…he spoke with Bill O'Reilly about the situation in Egypt…the president said the US wants a new government they can work with.
The Green Bay Packers are super bowl champs after yesterday's game…they beat out the Steelers 31 to 25. Aaron Rodgers won MVP.
Can't imagine how tough a decision it must've been for astronaut Mark Kelly…he going back into training today for a space shuttle launch in April…made that announcement Friday. His wife, Congresswoman Gabrielle Giffords, is going through rehab in Texas.
Some folks who had tickets to the Super Bowl couldn't get in because there weren't enough temporary seats set up…not too bad though – they'll get a refund worth triple the value of the ticket.