Safe and Fun Stuff to do with the Family: Feb 25-27
MOVIE
Support Christian Film and check out The Grace Card this weekend in theaters!
Everything can change in an instant … and take a lifetime to unravel.When Mac McDonald loses his son in an accident, the ensuing 17 years of bitterness and pain erodes his love for his family and leaves him angry with God … and just about everyone else.  Mac's rage stonewalls his career in the police department and makes for a combustible situation when he's partnered with Sam Wright, a rising star on the force who happens to be a part-time pastor and a loving family man. Mac's home life is as frightening as anything he encounters on the streets of Memphis. Money is tight and emotions run high as he constantly argues with his wife and his surviving son Blake, who is hanging with the wrong crowd and in danger of flunking out of school.Sam Wright also never expected to be a police officer. He has a calling—to be a minister like his Grandpa George. But leading a small, start-up church doesn't always put enough food on the table for a young family, so Sam doubles as a police officer. With his new promotion to Sergeant, Sam starts questioning if his real calling might actually be police work rather than the pastorate.Can Mac and Sam somehow join forces to help one another when it's impossible for either of them to look past their differences—especially the most obvious one?Every day, we have the opportunity to rebuild relationships and heal deep wounds by extending and receiving God's grace. Offer THE GRACE CARD … and never underestimate the power of God's love.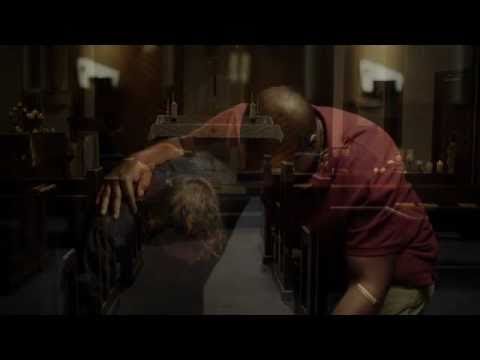 VIRGINIA
Winter Wonderslam Tour!  Toby Mac in concert at the Patriot Center with Brandon Heath.  TobyMac, Brandon Heath and House of Heroes at the Patriot Center, Fairfax, VA on Saturday, February 26th at 7 PM. Click here for tickets.
Black History Month – Mount Vernon, VA Friday, February 25 – Sunday, February 27: 9 am – 4 pm.  Learn about the lives and contributions of the slaves who built the plantation home of George Washington in observance of Black History Month. Daily highlights by Mount Vernon interpreters begin at 10 am, daily wreathlaying occurs at 12 pm, daily tour starts at 1 pm. Admission fees: $15 for adults, $7 for kids ages 6 to 11 and free for kids 5 and under.  George Washington's Mount Vernon Estate is located at 3200 Mount Vernon Memorial Highway, Mount Vernon, Virginia (map it).
WASHINGTON DC
FREE: Tom Crowl and His Sassy Friends Washington, DCSaturday, February 25: 8:30 am and 11 am See ventriloquist Tom Crowl perform with his pals Dangerous Dudley Duck, Clair Voy Ant, Raoul the Monkey and Percival the Pirate. Free admissions. Tickets are distributed at the door for no charge about 30 minutes before the show starts. The National Theatre is located at 1321 Pennsylvania Ave, NW, Washington, DC
FREE: Orchid Exhibit Family Day – Washington, DC Saturday, February 26: 11 am – 3 pm.  Explore the world of orchids at National Museum of Natural History in Washington, DC. Take a picture with a human-sized orchid, check out stamp art and calligraphy and learn how to pot an orchid to take home. Free admissions.National Museum of Natural History is located at 1000 Jefferson Dr SW, Washington DC.
MARYLAND
Port Discovery Children's Museum Family Fun Day – Baltimore, MD Saturday, February 26: 11 am – 3 pm Stop by Port Discovery Children's Museum on Sunday for a family fun day! Craft activities will start at 11 am and New Moon Theater will present Tales from the Good Earth at 1 pm and 2 pm. Admission fees: $12.95 for kids 2 and older, free for kids under 2.Port Discovery Children's Museum is located at 35 Market Place, Baltimore, Maryland