Today on the Morning Show – August 22, 2011
This week you can get a sneak peak at the new Martin Luther King, Jr. National Memorial. It's going on today, tomorrow, and Thursday and will be open to the public from 11am to 10pm. This Wednesday will be the special viewing for DC residents and then August 28th will be the official dedication. To find out more, please click here.
A DC Fest local celebrity. Singer, Matthew West, surprised one WGTS listener by singing a song in the middle of the audience and singling him out to help him on the song. If you'd like to check it out, we've got video of it below: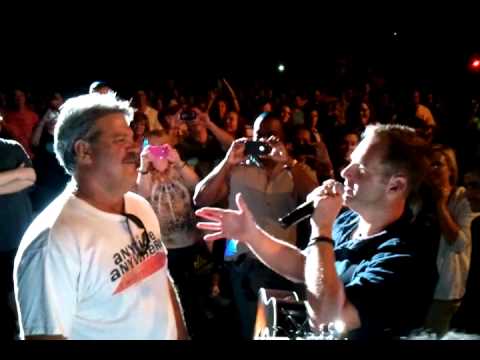 Surprise Wedding – 1 year in the making! Imagine going into what is supposed to be a retirement party but finding out that your fiance has surprised you with a wedding. That's what happened to one woman from Ontario, Canada. The whole event was captured on video. You can see it here.
Mirror, mirror off the wall…it's said the average woman looks at herself in the mirror at least 70 times a day. Kjerstin Gruys spent a whole year without looking at herself in the mirror (six months of which she was planning for her wedding). She says she did it to help improve her body image and help her concentrate on what was really important: her fiance and their marriage.