Wednesday, November 18th, 2009: "Thanksgiving Food Drive"
Toby Mac
Toby Mac was on the show today talking about his Winter Wonderslam Tour, November 21st at the Patriot Center.  He will be spending Thanksgiving with his family here in D.C. so we also talked about their plans and Thanksgiving traditions:  For the full interview click here:
Toby Mac Grand Prize Video Winner
Congratulations to Ashley Smith!  Winner of 2 tickets to see Toby Mac, 2 backstage passes, and Toby Mac's Guitar!  She won for her video of dancing and sign language to a Toby Mac Song!  Check it out below: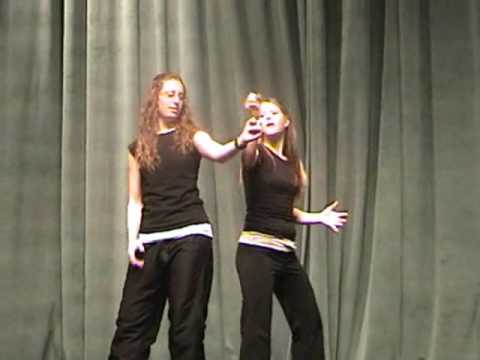 Make a Difference for Thanksgiving
I love this time of year when we start to get into the giving spirit and all join together to make a difference in our communities.  Here's one idea of how you can get your whole family involved in a food drive at Fairfax Community Church:
Collect the list of items below in a paper food bag.  They will go to Study Buddies that offers afterschool
tutoring to homeless children.  And the canned goods will be given to the James Mott Community Assistance Program – a local non-profit that offers rent and utility support as well as extensive job counseling to those in serious need.
Please return the bag of donations to Fairfax Community Church; 11451 Braddock Rd; Fairfax, VA 22030 by November 22.  For questions or more information, contact sarapearce@fairfax.cc
Food List
18 oz. jar of Peanut Butter
18 oz jar of jelly
1 box of saltine crackers
1 package of Ramen noodles
2 cans of canned vegetables
2 cans of canned fruit
1 package of individual applesauces
2 cans of tuna
1 box of Nutrigrain cereal bars
1 box of granola bars
1 box of cheese/cracker or peanut butter/cracker snacks
1 package of fruit cups Juice boxes or Capri Suns
1 $10 gift card to Shoppers or Giant grocery stores