What Happened on the Morning Show- Wednesday Oct. 19, 2011
Positive Thoughts
Kind words can be short and easy to speak but their echoes are truly endless.
Life's most urgent question is: What are you doing for others?
God can take our messes and turn them into a message.
Do not conform to the pattern of this world, but be transformed by the renewing of our mind.  (Romans 12:2)
Instead of falling in love with the blessings, fall in love with the One who gives the blessings.
God never allows your sorrow to grow on a branch that's too weak to bear it.
Encouraging Quote
"Remembering that I'll be dead soon is the most important tool I've ever encountered to help me make the big choices in life. Because almost everything — all external expectations, all pride, all fear of embarrassment or failure — these things just fall away in the face of death, leaving only what is truly important. Remembering that you are going to die is the best way I know to avoid the trap of thinking you have something to lose. You are already naked. There is no reason not to follow your heart. … Stay hungry. Stay foolish."
Stanford University Commencement Speech, 2005
Disney Surprise Gone Wrong, Kids Prefer Chanttanooga
The Zellers surprised their kids with a trip to Disney World, but they did not receive the reaction they had expected.  After being told that they were going to Chattanooga for Fall Break, the kids were disappointed when told that their trip would be to Disney Land instead. Check out the video-clip bellow!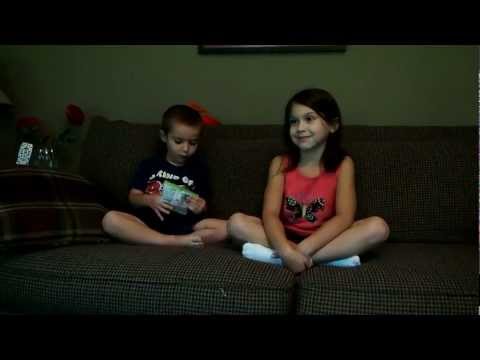 Other News:
GOP Republican Presidential Debate
No more jail time for expired license plates in D.C.
Student Loan Debt hits Record Levels
Inspirational Haitian Amputee Soccer Team visits Washington
Apple Stores close for companywide Tribute for Steve Jobs.
Exotic Animals escape from Ohio Wildlife Farm